Mr. Saturnz
This image has been resized for your convenience.
Click on it to view the full size version.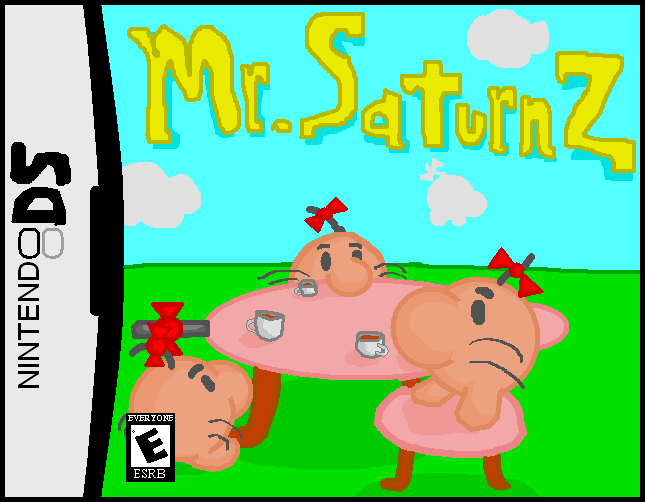 Have you ever wanted to raise your own Mr. Saturn? Now you can with the new Nintendo DS game, Mr. Saturnz! Raise Mr. Saturns, drink coffee with them, and comes with a Mr. Saturn Ladder Mini-game! Rated E for Everyone!
Based off of those Petz games for the DS. If this game was real, I'd buy it! :D
This was made in MSPaint. Took quite a while to make. I hope y'all like it :)