Pushed Beyond
This image has been resized for your convenience.
Click on it to view the full size version.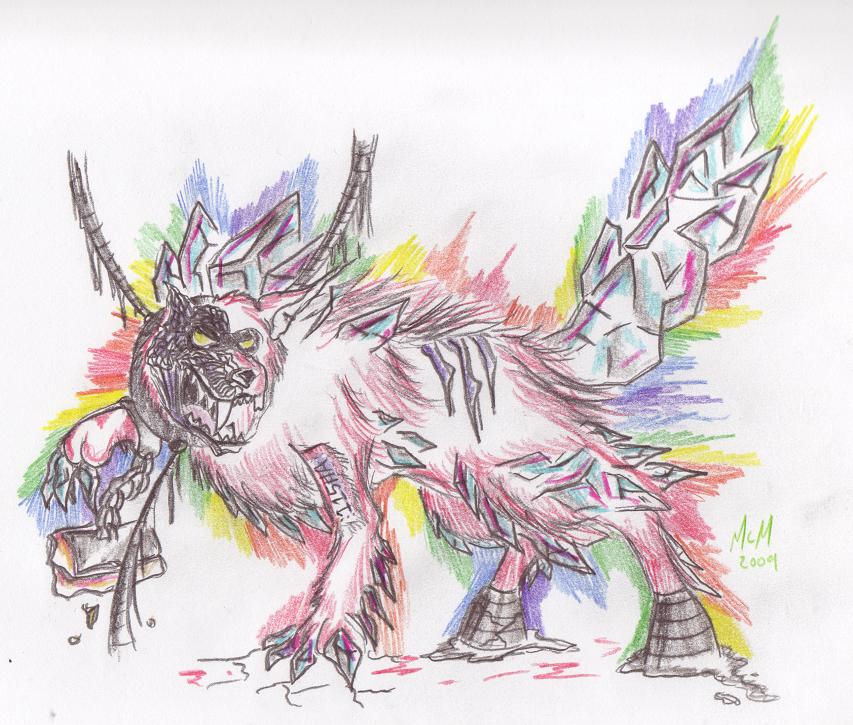 Pushed to its limits and beyond, this Carbon Dog rages. They have never been tamed, never been broken. But this cartel aimed to do just that. Starved, beaten, humiliated, mutilated. But when they threatened to do the same to the cubs of his pack, something inside him ignites. The heat of his rage is melting away his specially treated restraints and shielded wires to the inhibitor around his neck. His body oscillates between fur and a mineral substance. He glows a full spectrum of brilliant light and his strength starts to increase exponentially. He is about to realize and release a strange and beautiful power in a very sudden and violent way.