A Century of Blood
This image has been resized for your convenience.
Click on it to view the full size version.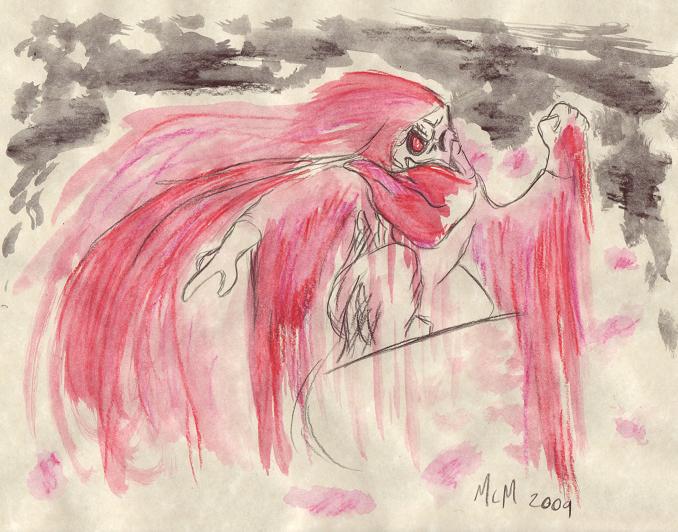 Some folks have asked me why the people of Spookane will not look at the Rosemary Mansion during a nighttime windstorm. We found this in some dusty archives, and it recounts the Shroudley. "The most notorious mass murderer of our times was a Rosemary. His immaculate white robes were stained crimson as he delighted in the bloodletting of countless people. After taking countless lives, he was finally lynched in his house on the hill. But his profane soul was condemned to the vile dwelling in his hereafter, never free to roam. Unless, that is, he could lock eyes with another and single them out. This allowed him to manifest in their quarters for that night only. His tortured wailing in the wind would cause the people of the town never to look at the roof of that mansion in the night for over one hundred years. And though he comes infrequently and the tradition holds fast... there is always new blood on his hands."