Stone of Original Sin
This image has been resized for your convenience.
Click on it to view the full size version.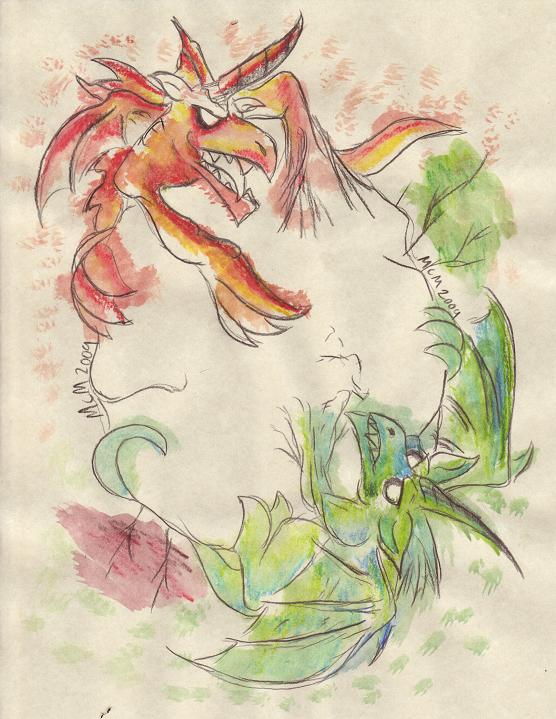 Students have approached me and asked why Gargoyles and Rockgoyles are so different. This scroll illustrates a local legend. Both Rockgoyle and Gargoyle were hewn from the Stone of Origin. But the Rockgoyle chose to stay near the Stone taking its power inwards, while the Gargoyle chose to journey from the stone, bringing its power outwards. As such, the Rockgoyle became like stone - cold, stoic, sedentary, and steadfast in its abilities. The Gargoyle became like magma - burning with terrible power, aggressive, and able to bring the influence of the Stone of Origin new places. One cannot exist without the other. Both cut from the same earth.