Life Abounds in a Desert of Death
This image has been resized for your convenience.
Click on it to view the full size version.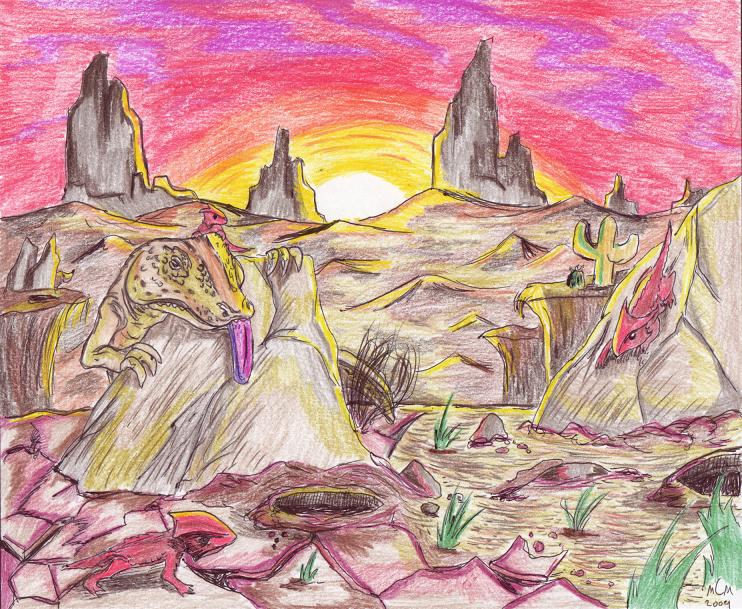 Even the heat-scorched sands of a Desert known as Death can harbour a thriving cradle of life. Sand Lizards and Arrow Lizards skitter up to their rocky outcrop, littered with burrows. Weary from their thirsty daily existence, they seek to retreat into their network of homes before the shattering cold of night. They are together now, secure before they challenge the overwhelming presence of the blistering sun once more in the morrow.