"Wow, the MASKED MAN! Oh, and Duster."
This image has been resized for your convenience.
Click on it to view the full size version.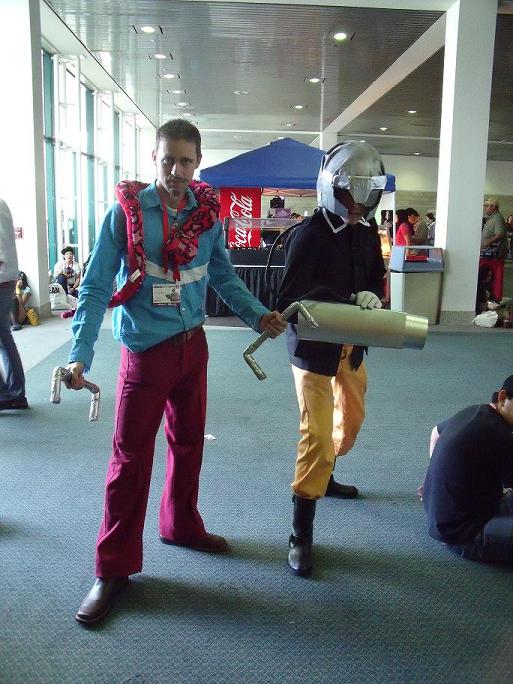 Costumes my friend and I made for AX 2009. The title was typically the response we got from those who recognized our costumes, but at least two people were excited for my Duster costume, so that's enough for me. Now if only I could've found that Mother gathering...