Sunshine In the Forest Page 2
This image has been resized for your convenience.
Click on it to view the full size version.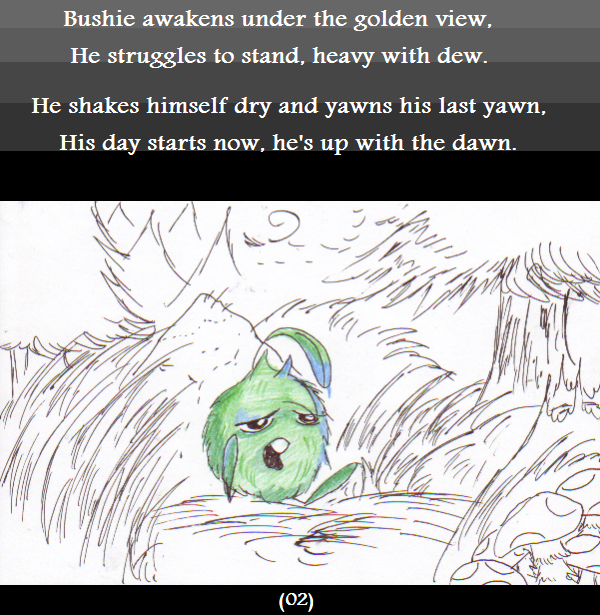 SunshineForest - #03
I chose Bushie as the main character for this particular book. It's a choice I made because he is the friendliest enemy encounter in the Sunshine Forest and I felt people who have not played the series could easily identify with him.