Sunshine In the Forest Page 3
This image has been resized for your convenience.
Click on it to view the full size version.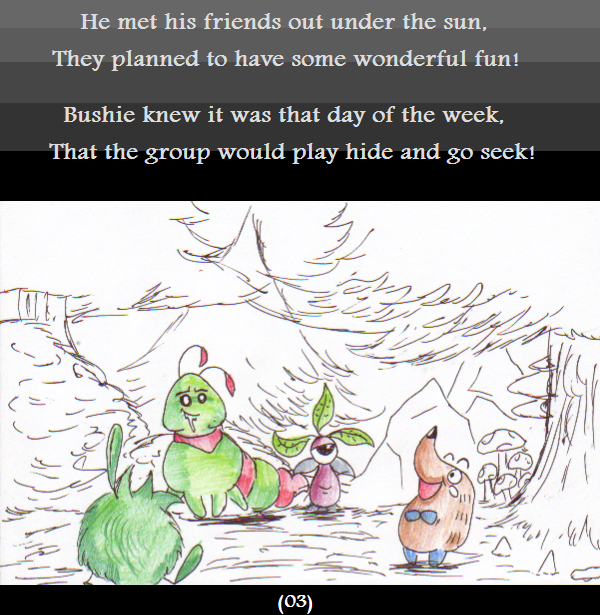 SunshineForest - #04
With the other characters here I should talk about the artstyle. This was chosen as a combination of factors. I found it appealing, and I also figured it would set it apart stylistically from a lot of the other offerings. You'll notice that only the main characters or those that interact with Bushie are coloured in. This is a focal conceit.