Sunshine In the Forest Page 8
This image has been resized for your convenience.
Click on it to view the full size version.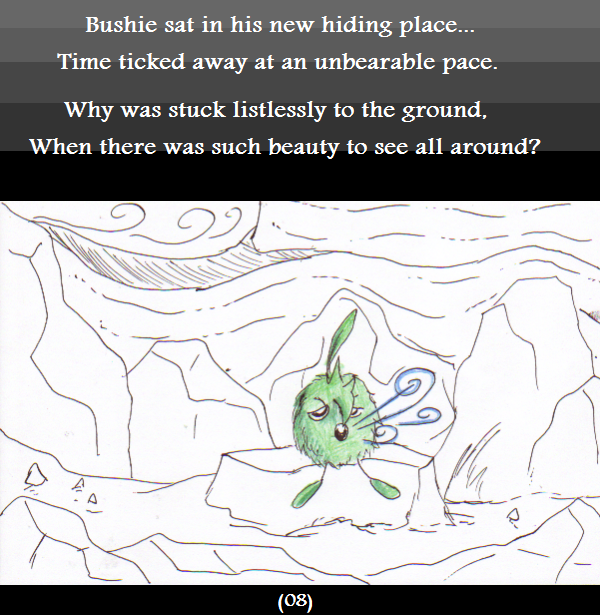 SunshineForest - #09
I've waited until this page to talk about environment malleability. The art style allows me to bend the world to the story's emotional whim. It is subtle, but it gives me that freedom.