Sunshine In the Forest Page 12
This image has been resized for your convenience.
Click on it to view the full size version.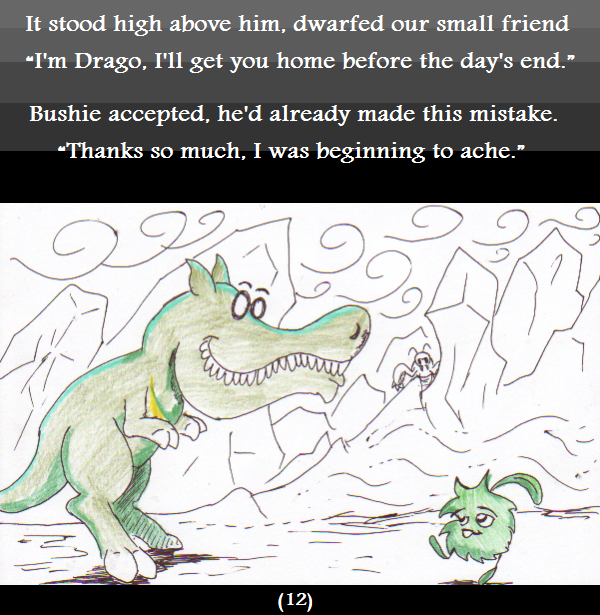 SunshineForest - #13
Drago's the whole reason I conceived this book, after watching Extinct Pink. He's styled sort of like the dinosaurs in that cartoon, not completely. All of the characters have a slightly different style. Drago looks innocent and has a rougher colouring with more texture. It's all to make him seem more innocent.