Sunshine In the Forest Page 17
This image has been resized for your convenience.
Click on it to view the full size version.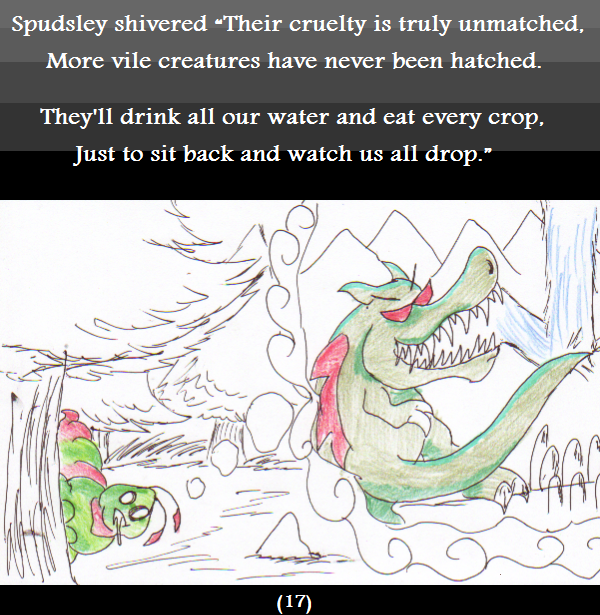 SunshineForest - #18
This one is more of a playful look at the terror Drago would wreak. Playful in the picture I mean, it's actually a fairly vile act to perpetrate, ha ha.