Sunshine In the Forest Page 24
This image has been resized for your convenience.
Click on it to view the full size version.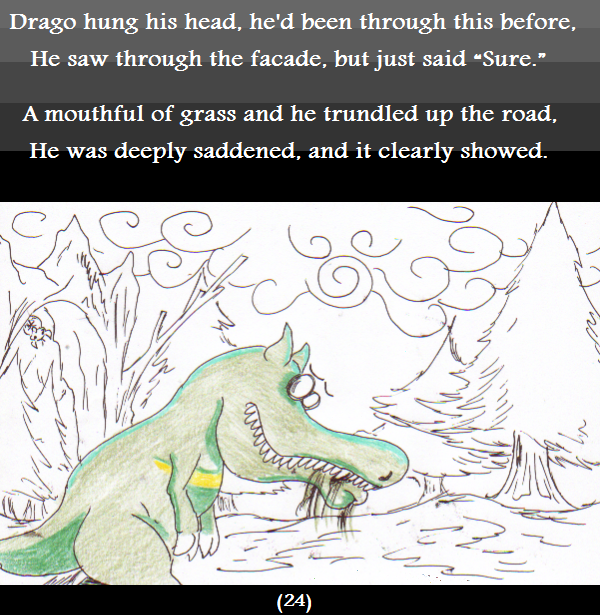 SunshineForest - #25
Poor guy! The grass in his mouth was actually a mistake I rolled with. He came down to the forest for some food and a game, so I let him have a bit of a meal before he went home. It also somehow makes him look more miserable.