Sunshine In the Forest Page 31
This image has been resized for your convenience.
Click on it to view the full size version.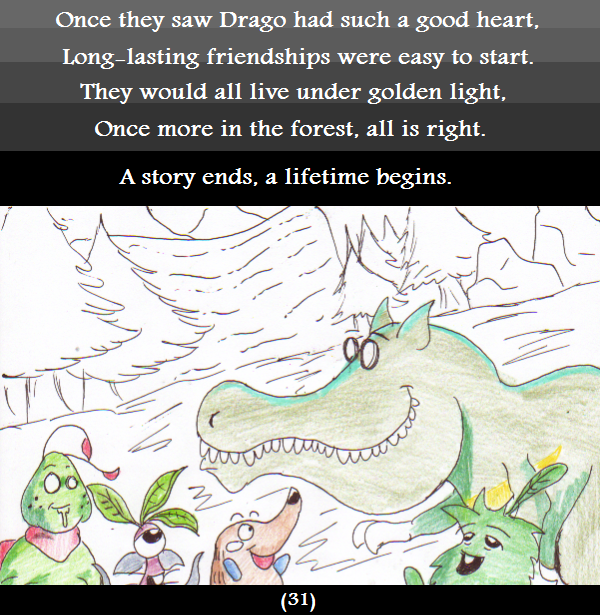 SunshineForest - #32
Anyways folks, thanks for taking a looksee at this book. It was a spontaneous idea that I had to get down on paper before it left me. So I had a lot of it ready before I began any work. I love a lot of media like this so it reflects on a number of sources. In the end, it's not quite so dark at all. I know the subject matter is meant for kids, but I hope you've enjoyed our little romp.