Ness Costume...
This image has been resized for your convenience.
Click on it to view the full size version.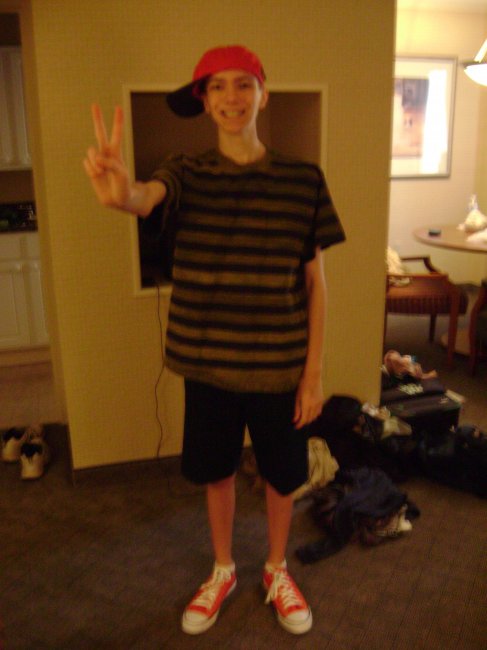 My Ness costume is severely lacking compared to all the other Ness' that were at Otakon 2009. But still, Hatness! I loved being Ness, and when I get a better shirt, I will do it again.