Mini MOTHER Photoshoot
This image has been resized for your convenience.
Click on it to view the full size version.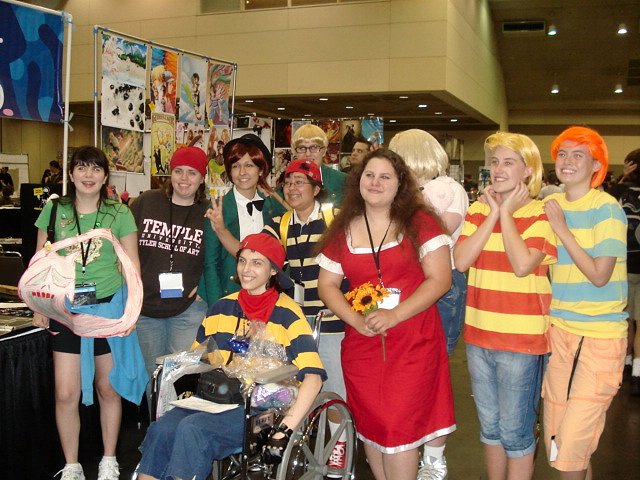 Giygas, Apple Kid, Tony, Ninten, Ness, Jeff, Pokey, Hinawa, Lucas, and Claus. Oh, and I'm standing in front of Ness's dad.
Taken in front of bluucircles and skei's table at Artist's Alley.