Dispute in the Swamp
This image has been resized for your convenience.
Click on it to view the full size version.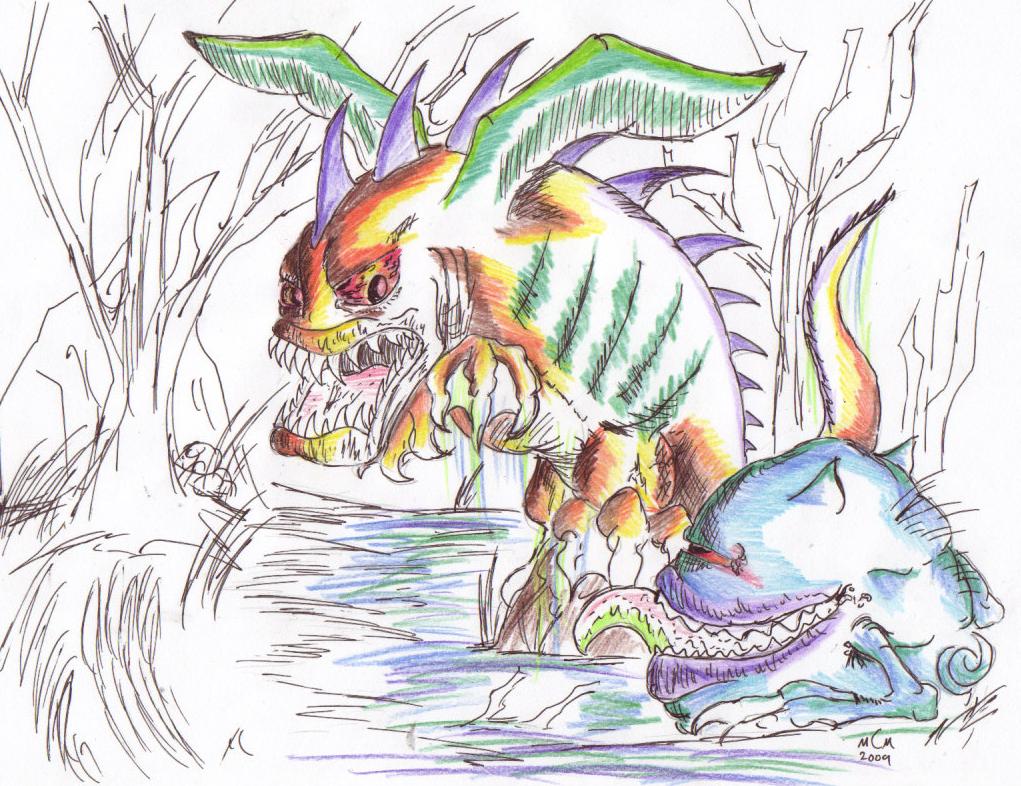 (Earthbound 64) Strange creatures have never been spotted by the humans who compile the bestiaries, but of course their lives go on. In an obscure corner of Nowhere, creatures adapted naturally in the swamp or rejected from artificial processes cling to life far from the source of turmoil. Though in nature few things are ever truly complacent, and territory is defended with tooth and nail. If the fish's aggressive display does not scare away the interloper, they will begin their dance of death.