MOTHER 20th anniversary
This image has been resized for your convenience.
Click on it to view the full size version.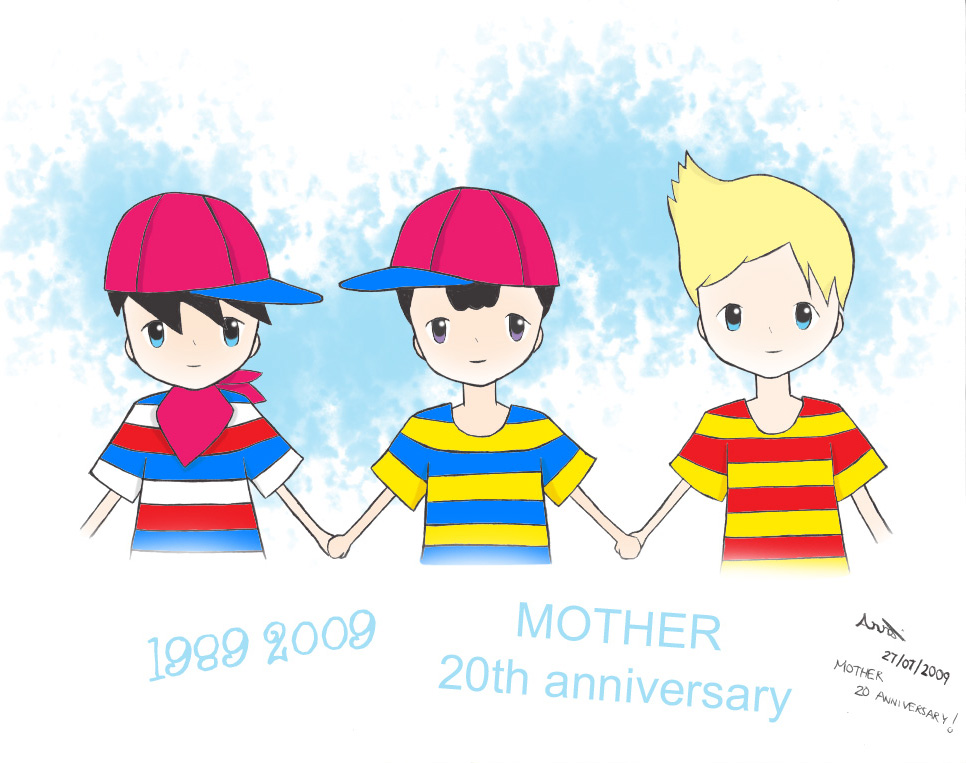 Now is my turn to dedicate a drawing for 20 years to the best RPG of Nintendo, MOTHER. Sorry If I finished today, but now Is ready for all the MOTHER fans on all the world, I was surprised for all the things that I found at DA, youtube, blogs and obviously starmen.net, I loved so much the "Ninten cake"
There`s the link of DA http://rosecloud.deviantart.com/art/MOTHER-20th-anniversary-131257685