HAPPY HAAAAPY LAUNDRY DAY!!!
This image has been resized for your convenience.
Click on it to view the full size version.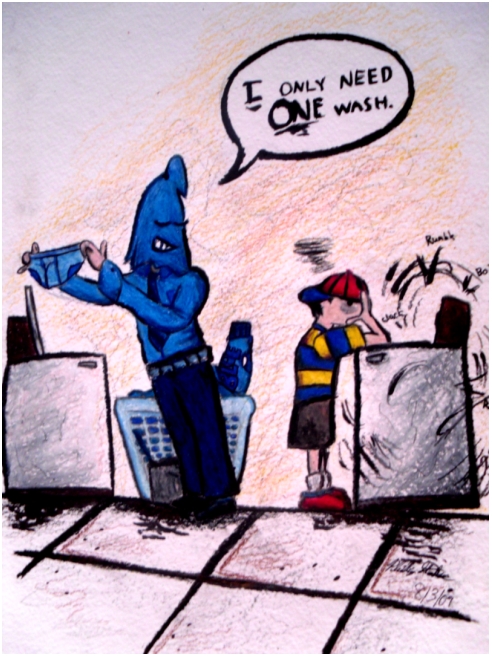 Due to too much information, this is the last time Ness washes his clothes in the Happy-Happy Village Laundromat. Note the blue enhancing detergent our favorite cult uses. Done entirely in prismacolor pencils, followed by a touch-up with a brush-like pen. (Random Fact- The cult member alone is made up of about 12 different colors. Seriously.) Oh, and, HAPPY-HAPPY BELATED BIRTHDAY EARTHBOUND!!!