The Daily Grind
This image has been resized for your convenience.
Click on it to view the full size version.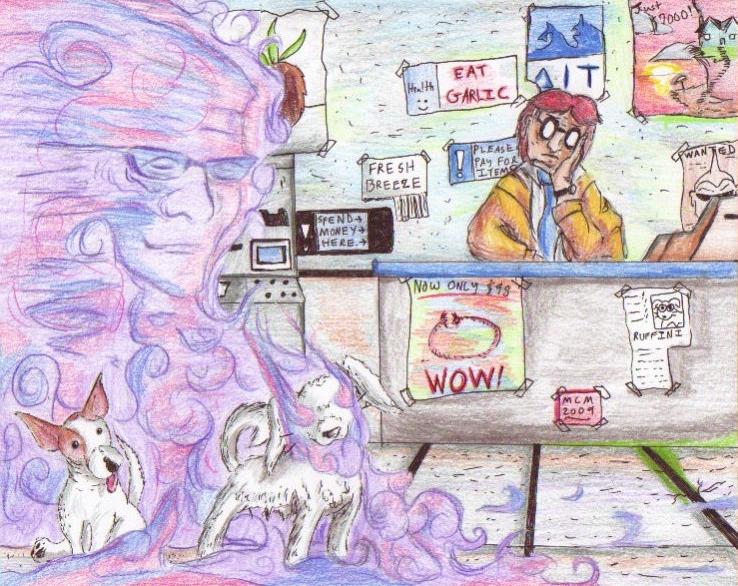 Nothing exciting ever happens here. Sure, Ruffini's spirit medium skills were fun... for maybe a month. But who wants to know you're just part of a game? Who wants your mortality and lack of autonomy spelled out for you by a little white dog? It's sobering, it's humbling. It's depressing. And I know I'm doomed to stand here every day selling the same old stuff to the same four kids because that's my lot in life and I know it and I hate it. I just can't wait to go home and sleep and dream of a world where I'm the master of my destiny. Ha, not even that. Nighttime is just a convenient illusion for the "player."