lucas glomped by kumatora
This image has been resized for your convenience.
Click on it to view the full size version.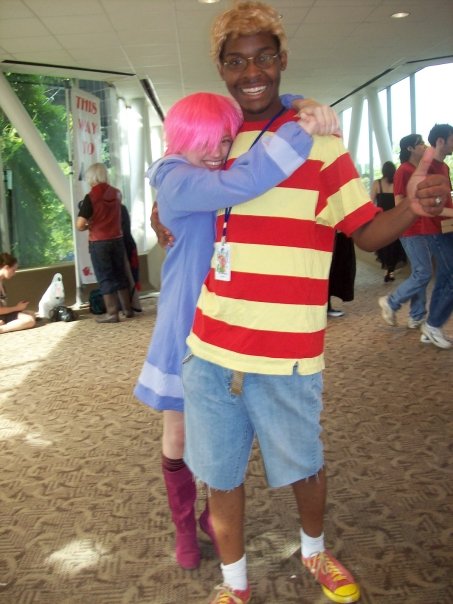 This took place at akon 20 and that's me dressed like lucas; I finally found a kumatora and I never thought I would but I did. When I spotted her, I was like "oh, heck ya!" and when she spotted me, she glumped the mess out of me, as you can see. that was a time I'll never forget.