Why the frying pan?
This image has been resized for your convenience.
Click on it to view the full size version.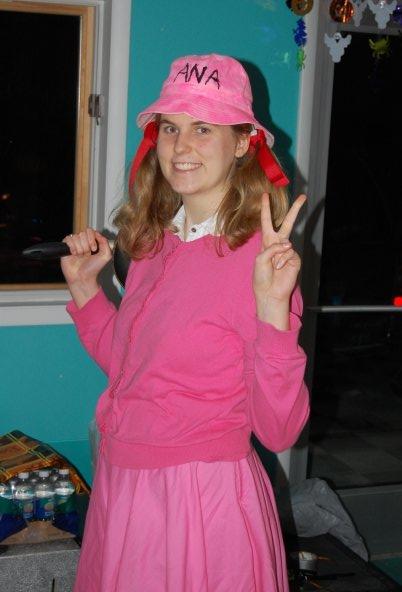 Probably the most common question during the Halloween party with people from school was "Why do you have a frying pan?" my response: "To hit aliens with silly!" I felt kind of out of place though... Fuzzy Pickles!