Homework
This image has been resized for your convenience.
Click on it to view the full size version.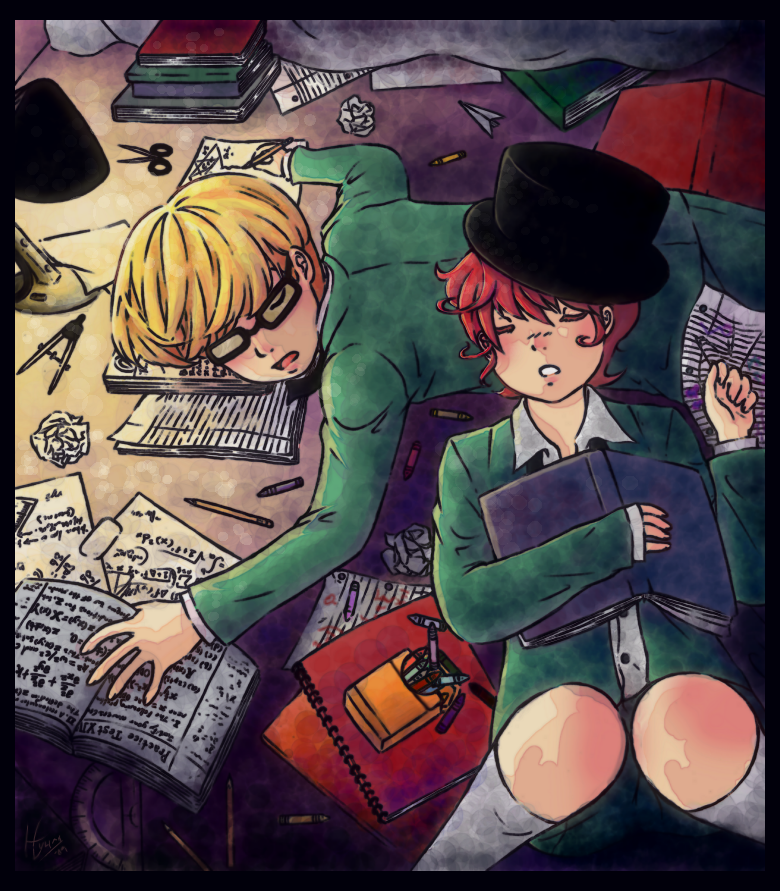 Jeff and Tony doing homework and there's crayons because I thought maybe Tony would like to do his homework with crayons instead of pencil because then he could write mathematical equations in rainbow.