My Mindless Friend
This image has been resized for your convenience.
Click on it to view the full size version.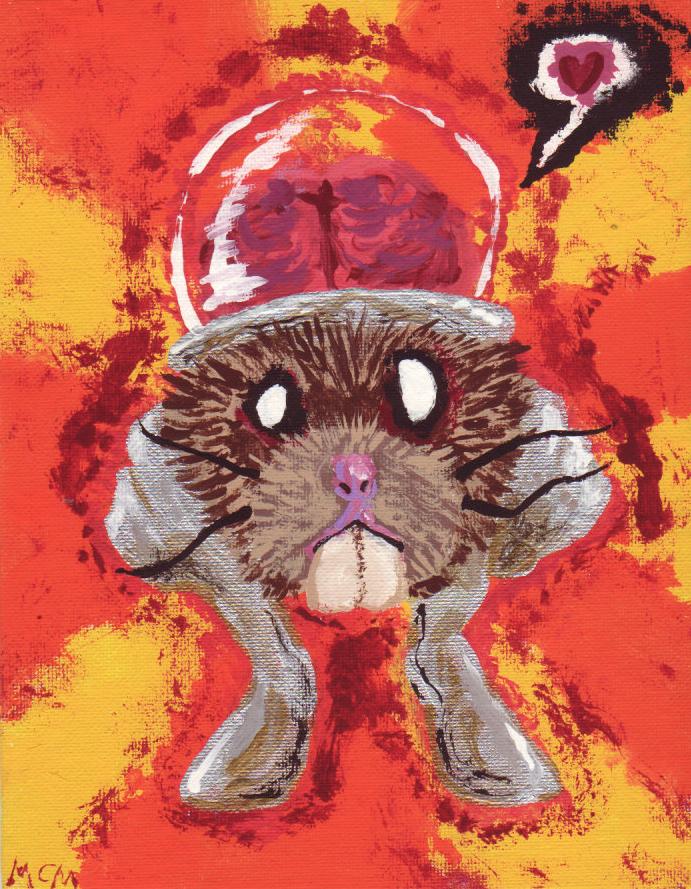 My life… my everything… it used to be at the bottom of the bottle. We were not scientists, we were assembly line workers. It didn't matter how useful our abominations were, as long as they were present. So I found solace in a melange of liquors hard and brutal. As I pulled my blood soaked arms out of its gaping cranium, my heart was heavy. The brain was wired, the switch was flipped. It stared at me, blankly, for nearly five minutes. Then it smiled, and hung on my every word with unflinching adoration. Was this unconditional love? No, there was a dire condition: lobotomization. But I needed something to grab hold of to haul myself out of the pit of this despair. This seems to be working. Hmm, I'll feel terrible about him down the road? You know what? Whatever.