M2: Harmony - A Winters Tale Pg.3
This image has been resized for your convenience.
Click on it to view the full size version.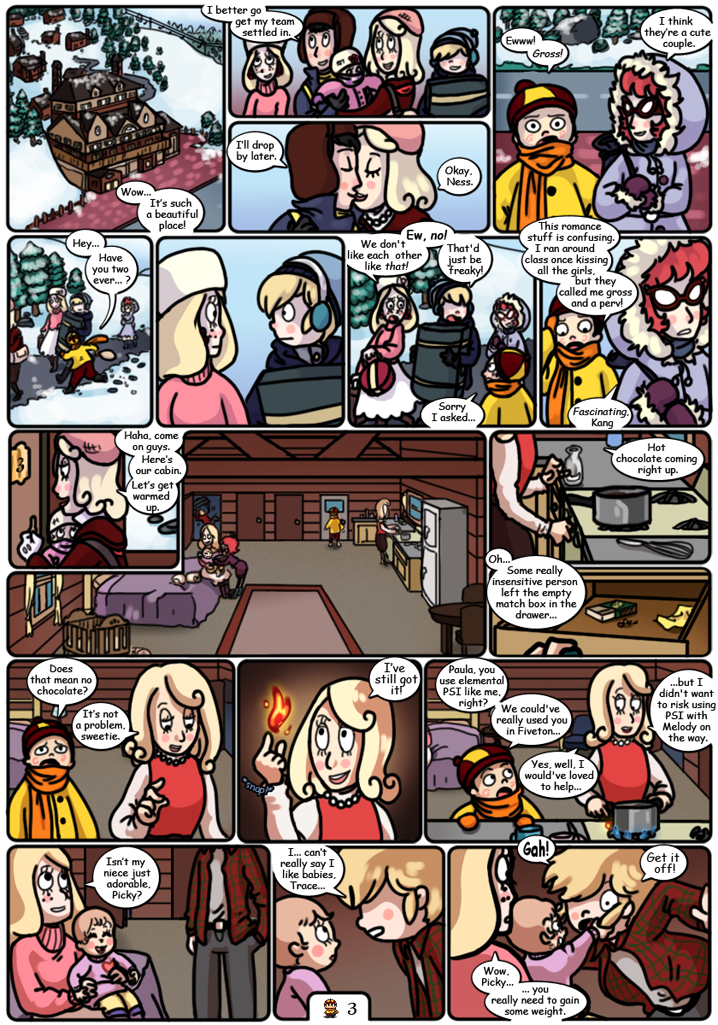 Harmony Winters - #03
With Ness gone to take care of baseball business, the gang arrives at their cabin with Paula and talk a bit about romance, although Kang has a pretty skewed picture of it… Also, Paula uses PSI for the first time in the comic.