Feather Duster
This image has been resized for your convenience.
Click on it to view the full size version.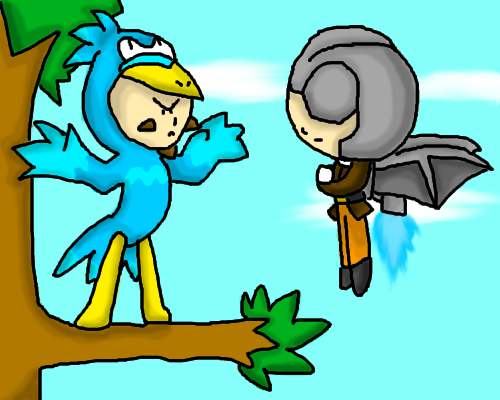 Sure, we know Duster is a thief, and he loves cheese, and he's also a member of DCMC. But people aren't aware that he is also part of the Furry Fandom. And his fursona is a bird named "Feather Duster". His furriness has just been discovered by the Masked Man.
Yeah I was bored. This was based on the "Feather Duster" pun from one of my Misadventures of Lucas & Kumatora comic, "Dust for Fun". If Feather Duster becomes a running gag on this site, I'm going to laugh.