Enemies
This image has been resized for your convenience.
Click on it to view the full size version.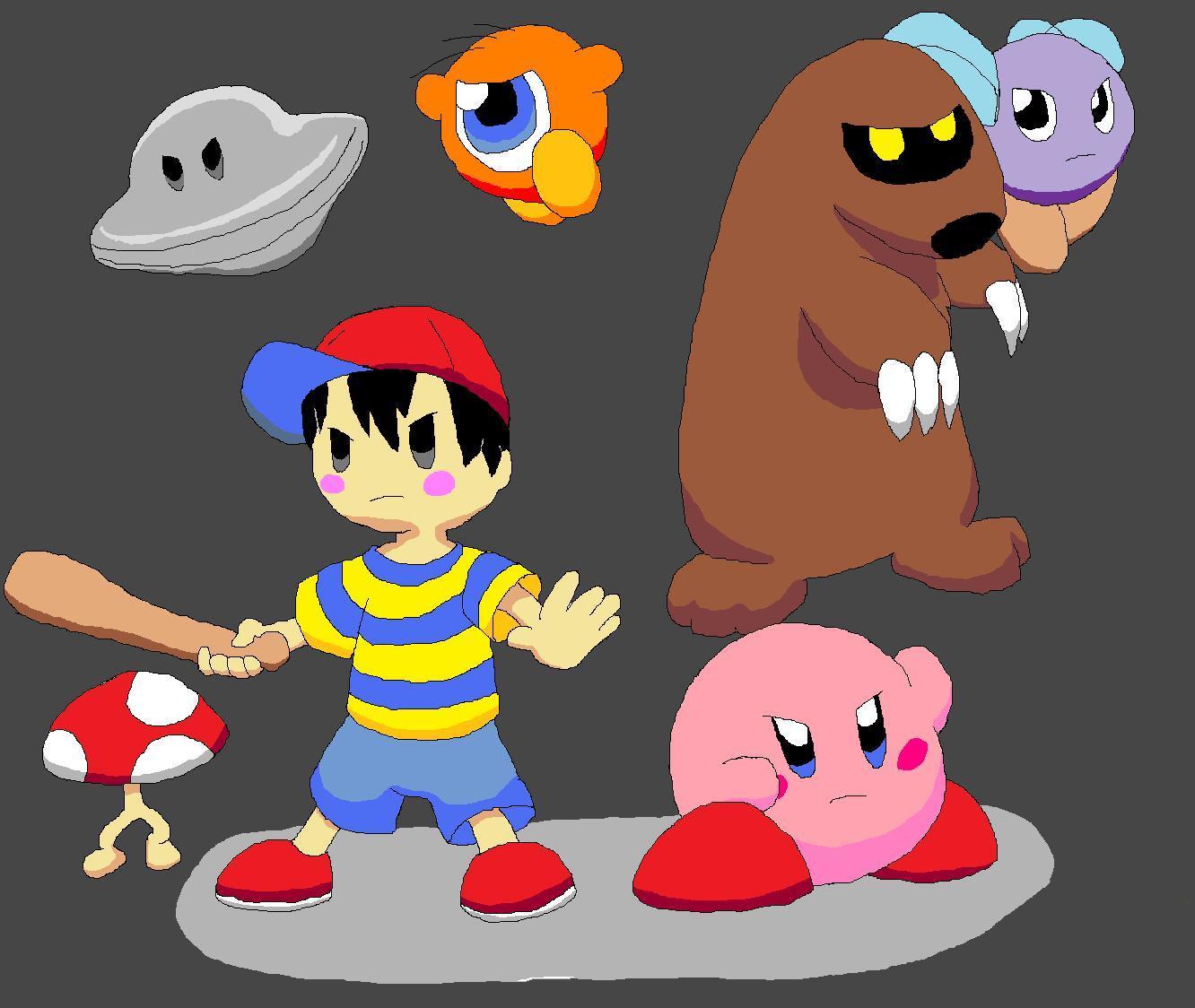 Ness and kirby face off against various foes. These are some of my most favorite characters to play as in super smash bros. so I made a crossover picture of them, also since I recently found out that they have the same voice actor. Sorry if Ness's bat looks like a club, I had some trouble drawing it in paint.