Locrian Lullaby
This image has been resized for your convenience.
Click on it to view the full size version.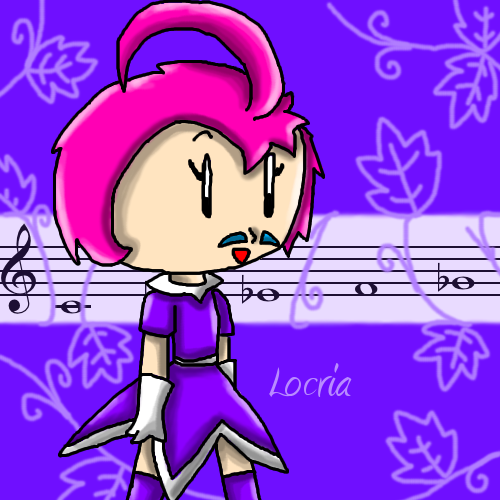 I'm doing it, a Magypsy series with each Magypsy drawn onto a background showing the music mode they're named after. Second one done, this is my interpretation of Locria before she betrayed the other six. Did I get the color right? It's supposed to be indigo but I don't know if I really got the color at indigo or not... but hey it turned out pretty good.
Nwehehehehe~♥