Weird Science
This image has been resized for your convenience.
Click on it to view the full size version.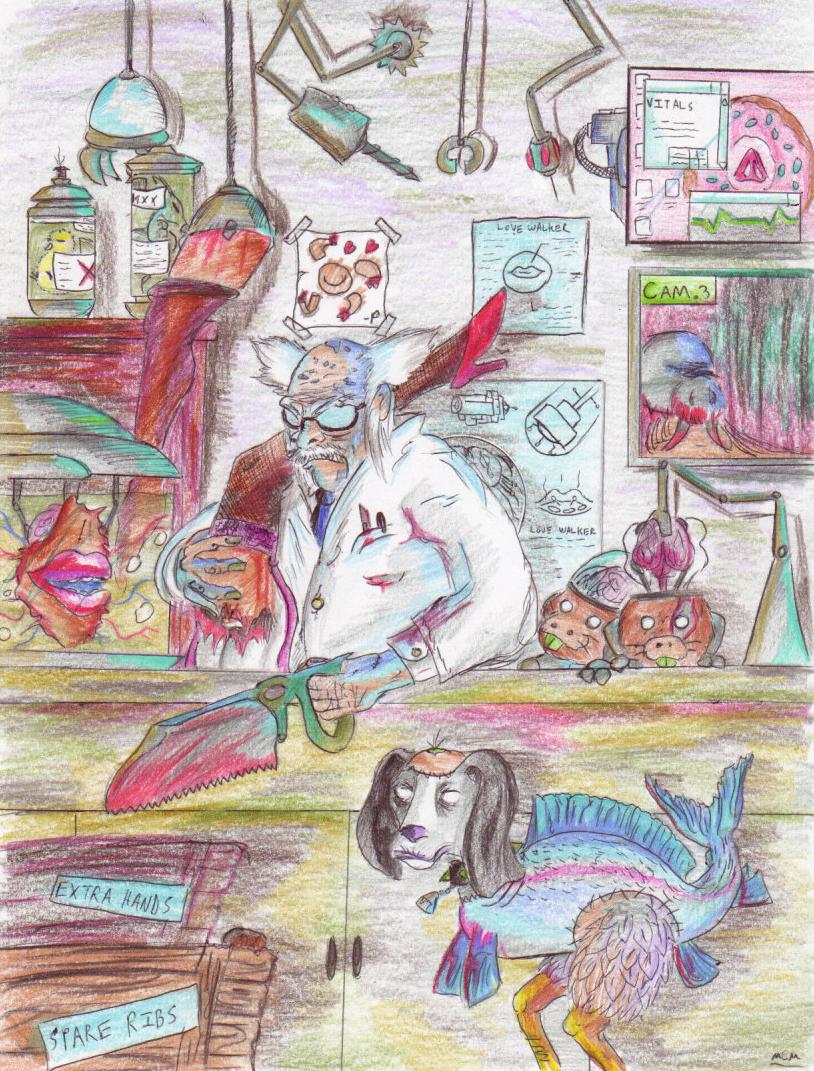 [Halloween 2009] "You... make man?" "No. Woman." The immature perversions of a child trapped in an ageless body are difficult for his men to rationalize, or at least for those that retain some small semblance of autonomy. But he yearns and what he craves, he must surely get. Hunched over a jigsaw pile of cadavers in a Frankenstein lab. It weighs on anyone's mind. It warps it to compliment the pathos of the master.
Note - the Dogfish's legs are backwards, but it was too late to change this. I was consoled by someone "He looks awfully stressed anyways, so maybe he put them on backwards." ... ... It works for me.