Earthfelt: chapter 2 page 14
This image has been resized for your convenience.
Click on it to view the full size version.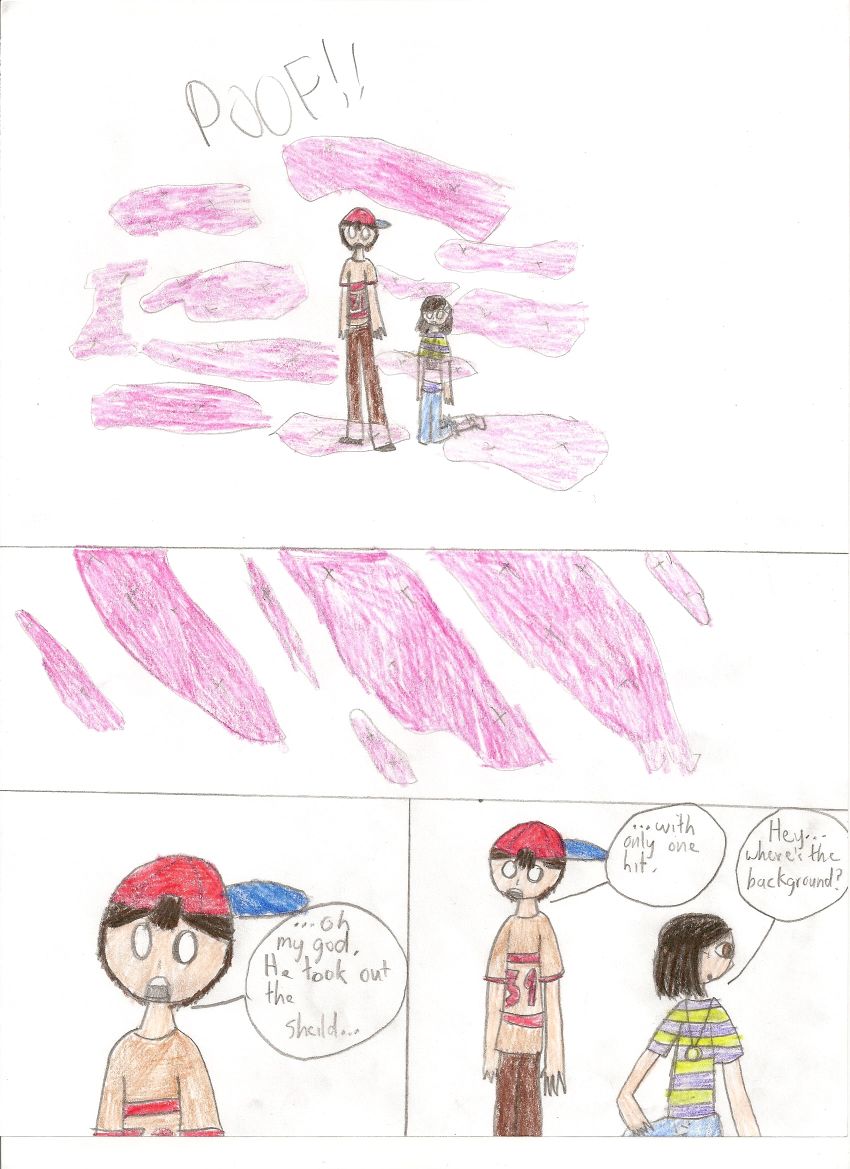 earthfelt3 - #14
Page 78: The shield disappears and the background as well, as well as the author finally noticing that "shield" was spelled wrong the whole time.