Chapter 2 - Page 70: Clash of the Bumpkins
This image has been resized for your convenience.
Click on it to view the full size version.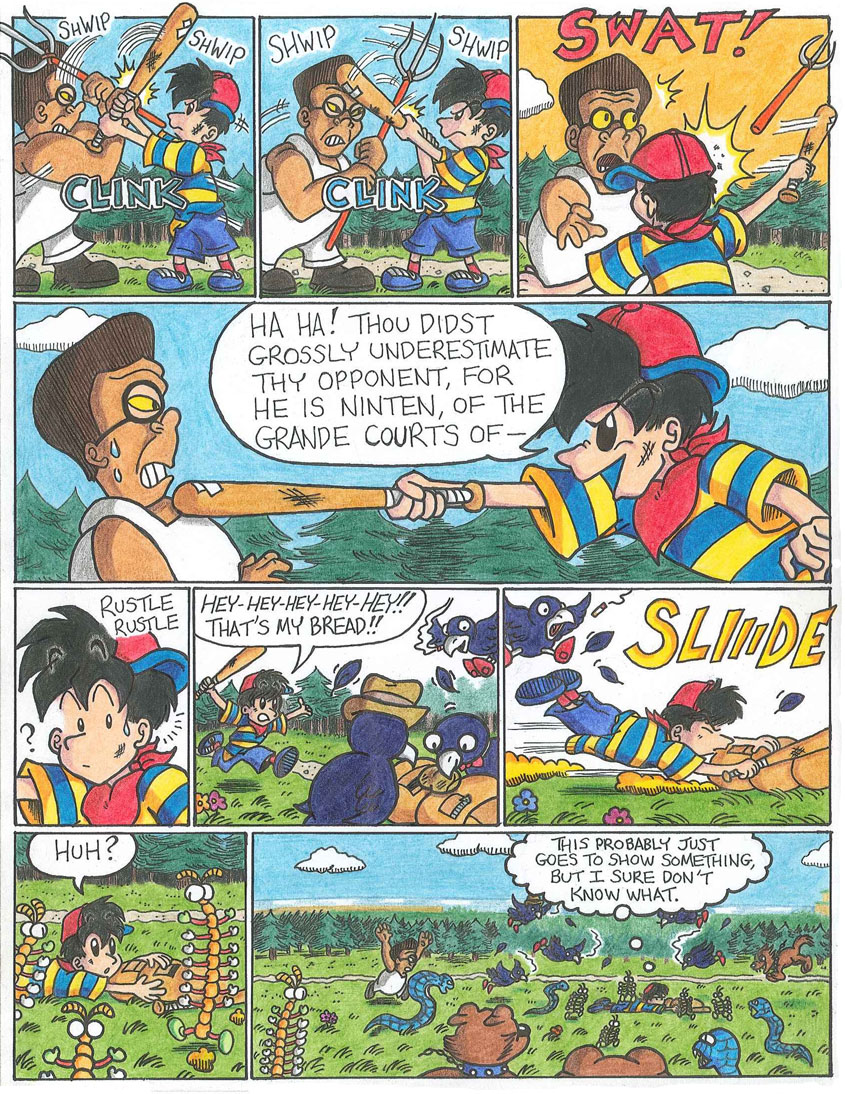 kenisu - #70
I look back on this and wonder, why isn't Ninten getting as much use out of that bat as he can? Was I so absent-minded at the time I didn't even think to have him bash the crows, even though he's got the thing *right there in his hand*?