M2: Harmony - The White Ship Pg.41 - Princess♥
This image has been resized for your convenience.
Click on it to view the full size version.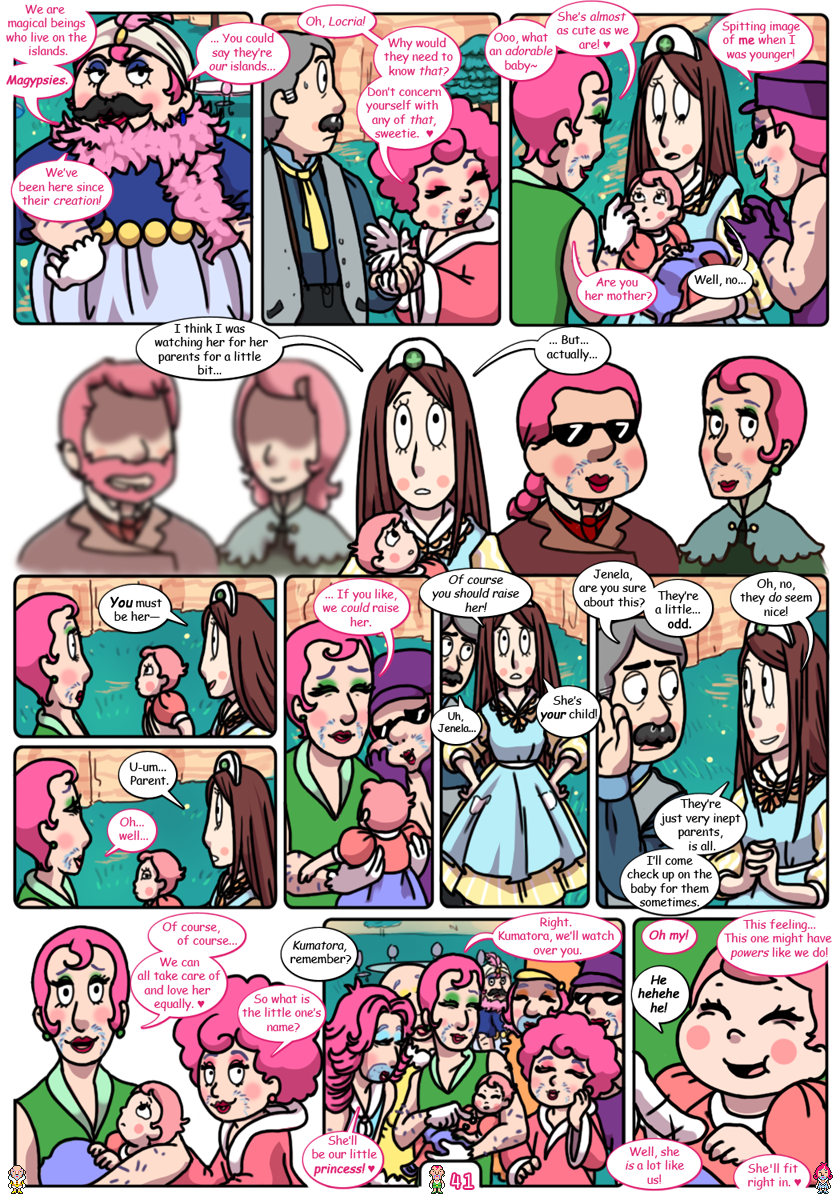 HarmonyWhite - #41
Coming up with a way for Kumatora to end up with the Magypsies was tough, but this solution seems to work well enough. Although no one in their right mind would do this in the real world...