M2: Harmony Pg.1
This image has been resized for your convenience.
Click on it to view the full size version.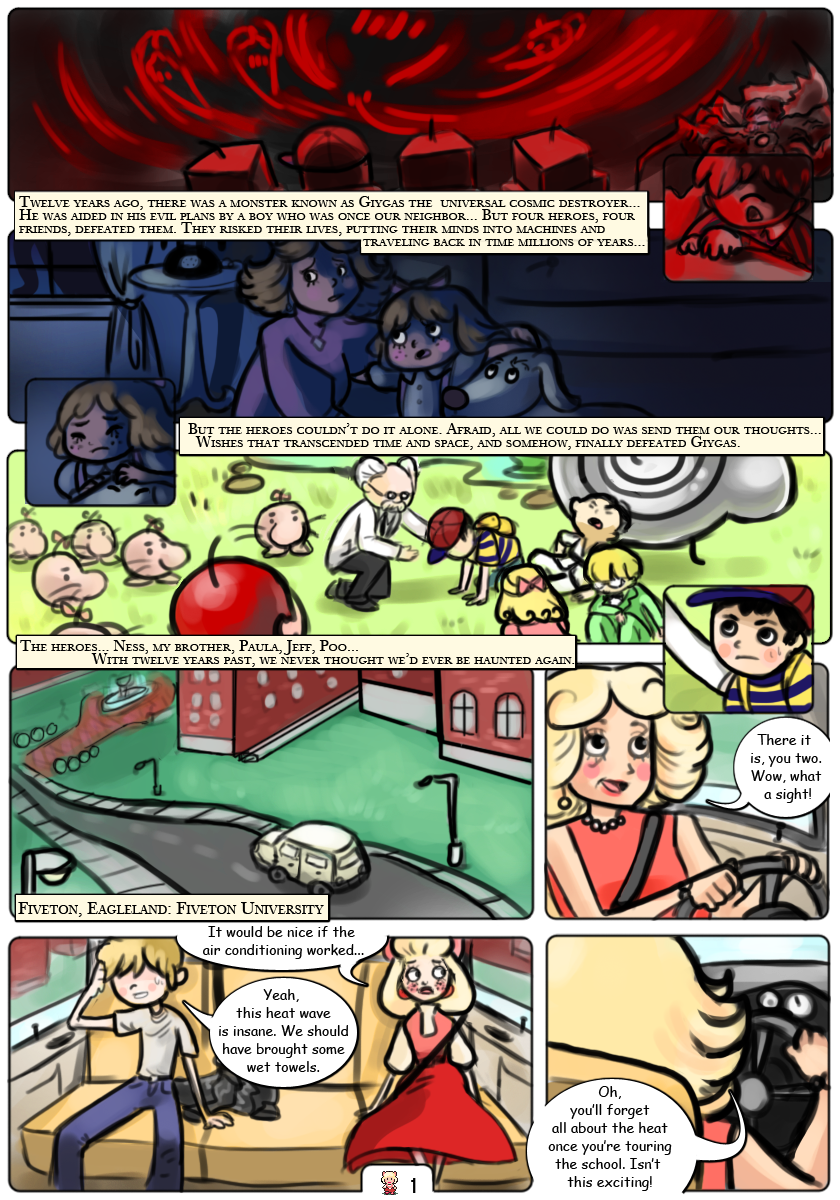 Harmony - #01
We begin by showing some of the back story of Mother 2. It's not like you guys need a refresher, but it'll give the story more completeness in the end. Luckily, we saved some room to introduce our two heroes, Tracy and Picky, 12 years after the events of Giygas's revenge...