M2: Harmony Pg.10
This image has been resized for your convenience.
Click on it to view the full size version.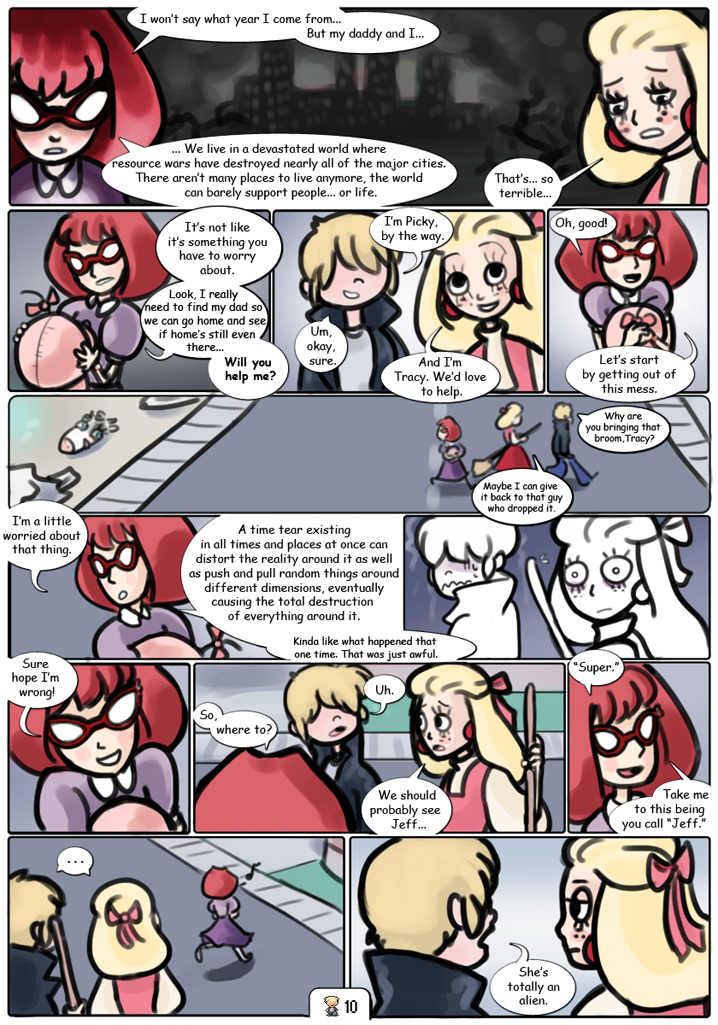 Harmony - #10
You might realize by now that the world Lydia is talking about is the one Leder mentions in Mother 3. This is the one of several links that will bind the two games together; which is the comic's entire purpose. Now that the story has really begun, we'll be taking a small break for the next two pages and bringing you guys some nostalgic goodness. Hint: We'll be leaving Fiveton for a couple pages.