M2: Harmony Pg.12
This image has been resized for your convenience.
Click on it to view the full size version.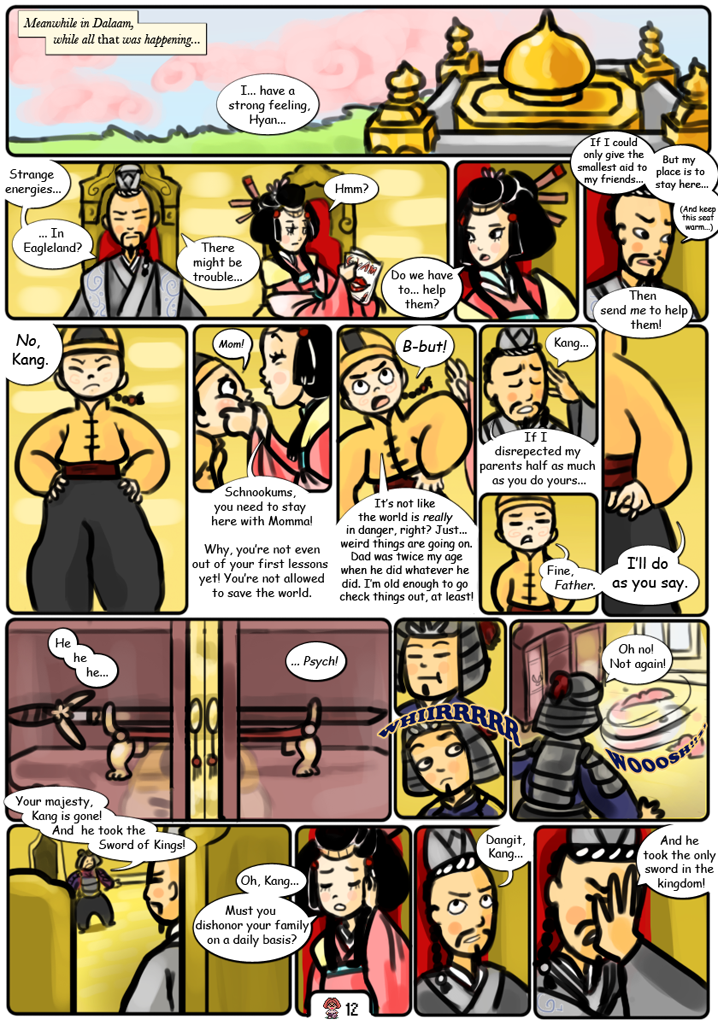 Harmony - #12
Looks like the team is getting some more backup! We had a lot of dialogue to fit onto one page, but it all worked out in the end. We'll be returning to Fiveton next page… Poo's wife's name is Hyan, by the way—it probably won't actually appear in the story. Apparently she likes Western fashion magazines. And let this page be a lesson to you: Never teach a seven year old how to teleport.