M2: Harmony Pg.13
This image has been resized for your convenience.
Click on it to view the full size version.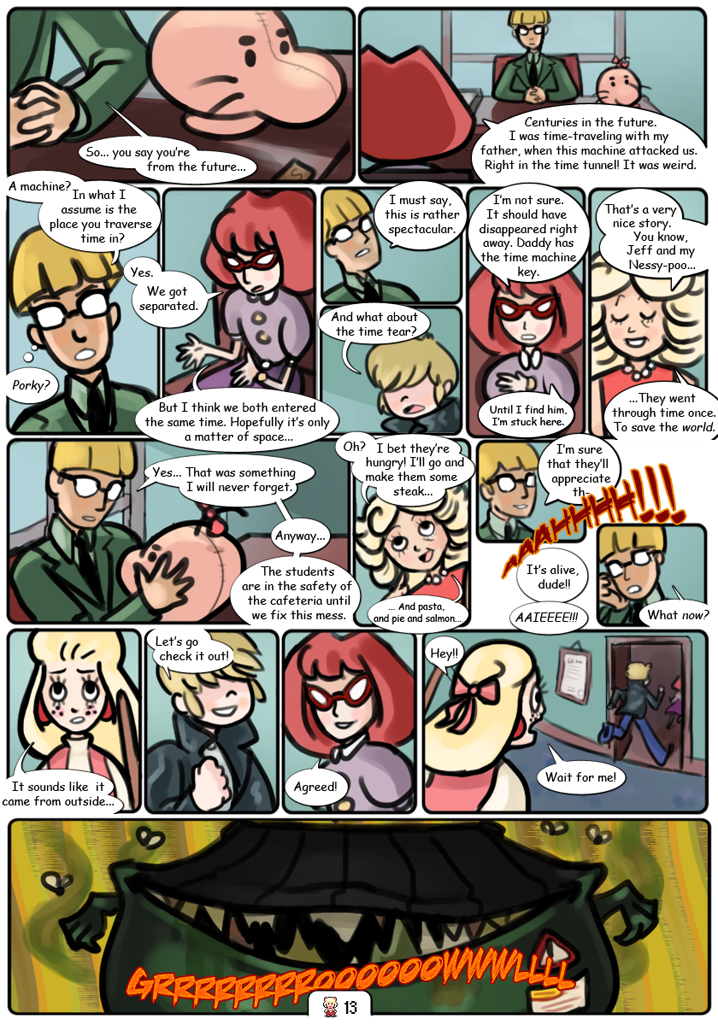 Harmony - #13
Jeff interrogates Lydia. Also, our first fight is coming up! We'll be using Mother-style battle backgrounds here and there throughout the comic, but not all the time. Our first enemy is a mad dumpster.