Ness's Aim Really Sucks Part Two
This image has been resized for your convenience.
Click on it to view the full size version.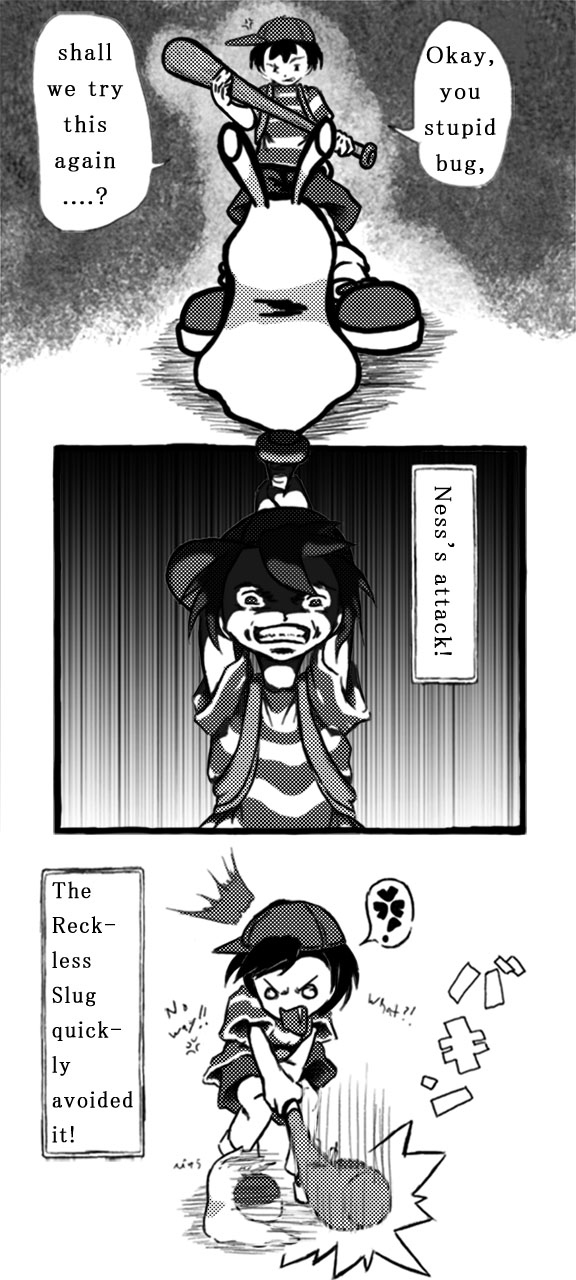 …Less about Ness's aim suckin' and more about the fact that even a SLUG can avoid an incoming bat attack from the so-called number one baseball fan in Onett.
I said part two would be funnier, but I LIED.