M2: Harmony Pg.32
This image has been resized for your convenience.
Click on it to view the full size version.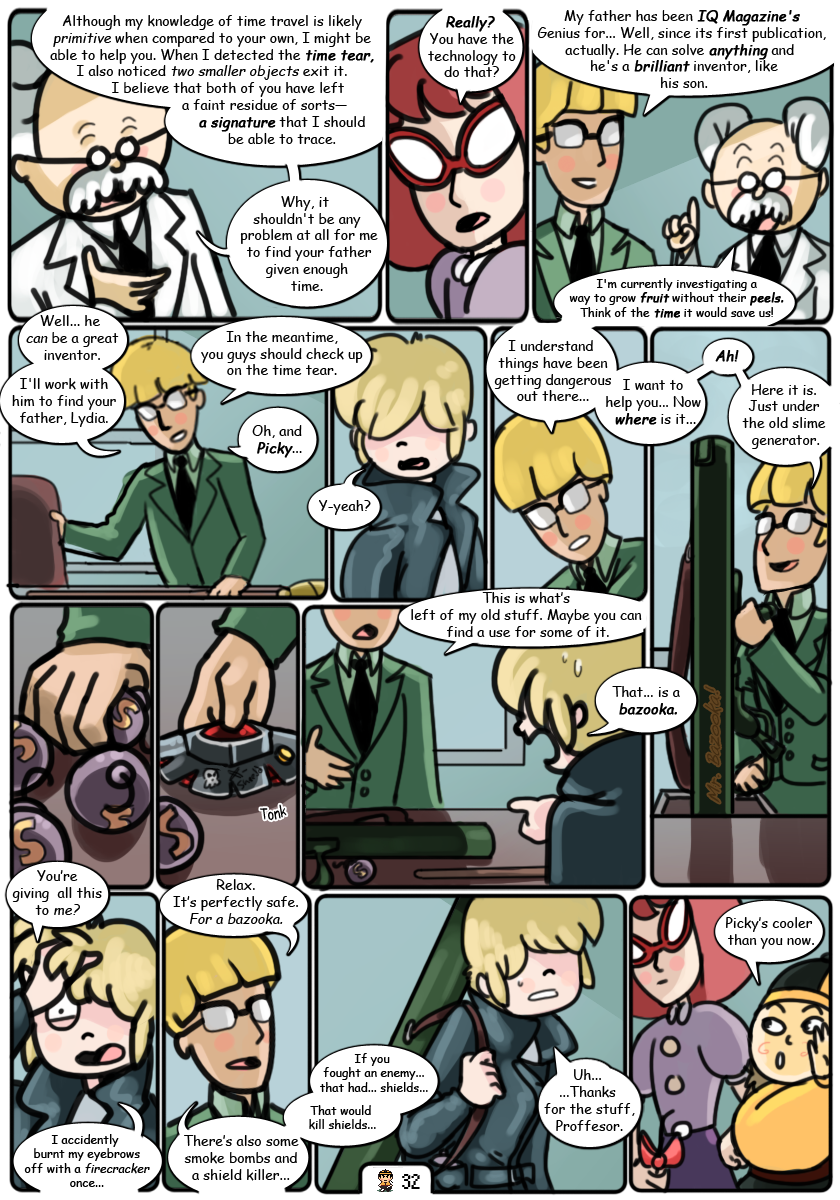 Harmony - #32
Jeff passes the proverbial torch onto the new wielder of the deadly Andonuts ultra science weaponry. Now with one Heavily Armed Picky and a truly proper party, can the team finally vanquish the foes of Fiveton? A storm brews on the horizon… A storm that smells like… battle.