MOTHER 2+3: The Fall Of The Pig King: Chapter 0: Prologue p.4
This image has been resized for your convenience.
Click on it to view the full size version.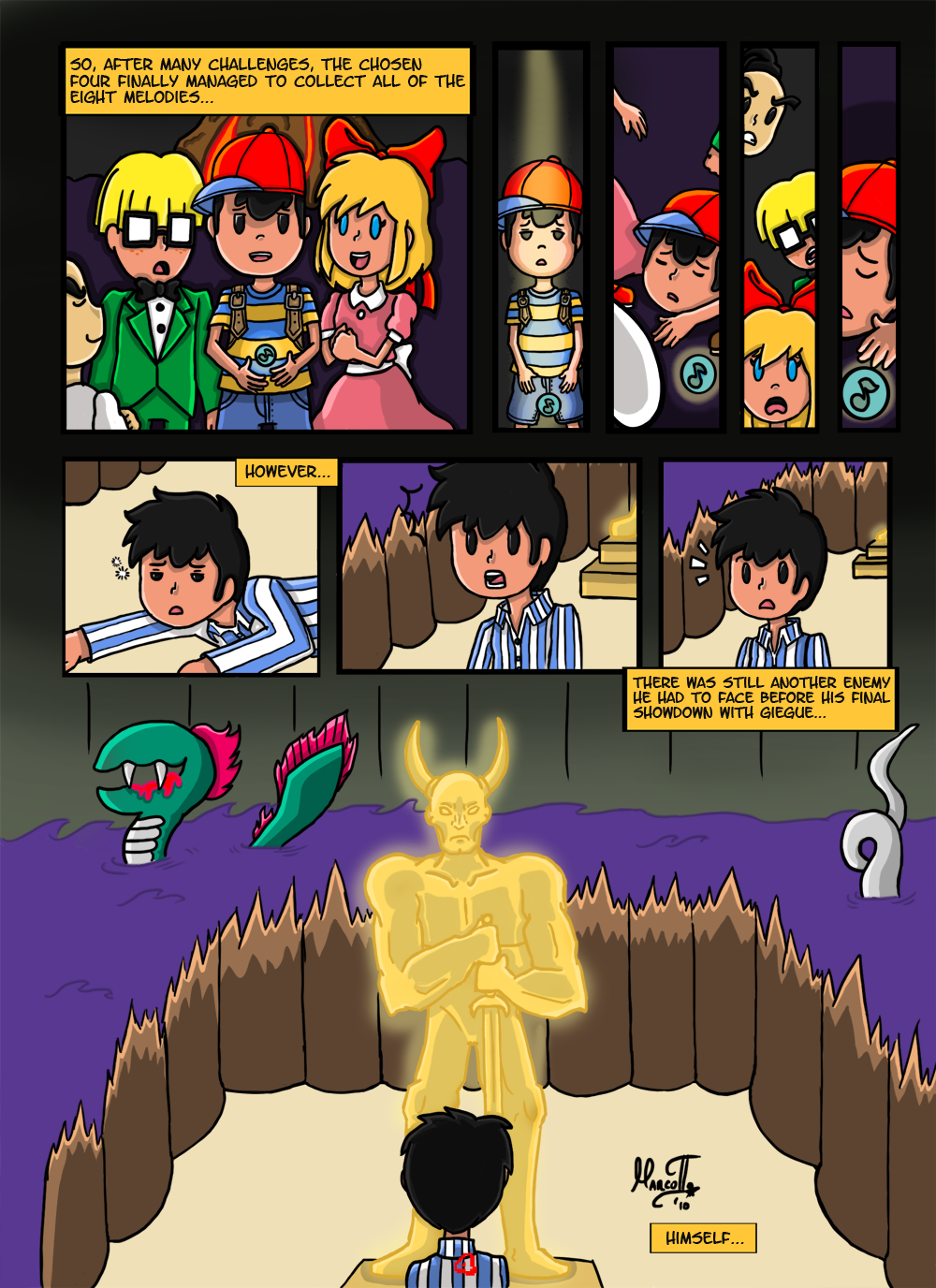 fotpk - #04
So the chosen four finally record al of the melodies and so Ness will start his little visit to Magicant that will end with the battle with his dark self... Will Ness prevail?