MOTHER 2+3: The Fall Of The Pig King: Chapter 0: Prologue p.8
This image has been resized for your convenience.
Click on it to view the full size version.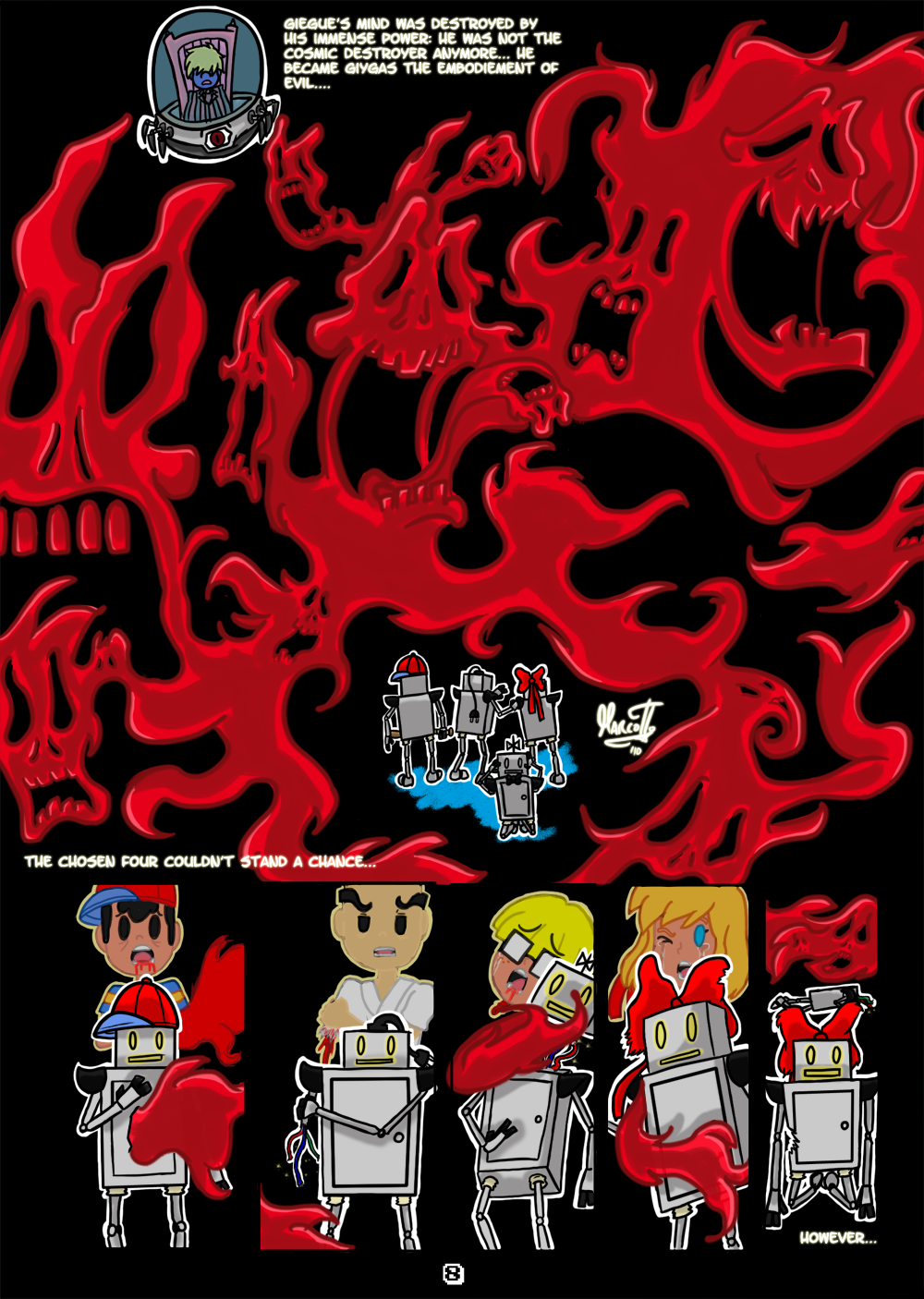 fotpk - #08
Giegue lost his mind and became Giygas, the embodiement of evil... The chosen four cannot compete with his power... Is this the end?