M2: Harmony Pg.68
This image has been resized for your convenience.
Click on it to view the full size version.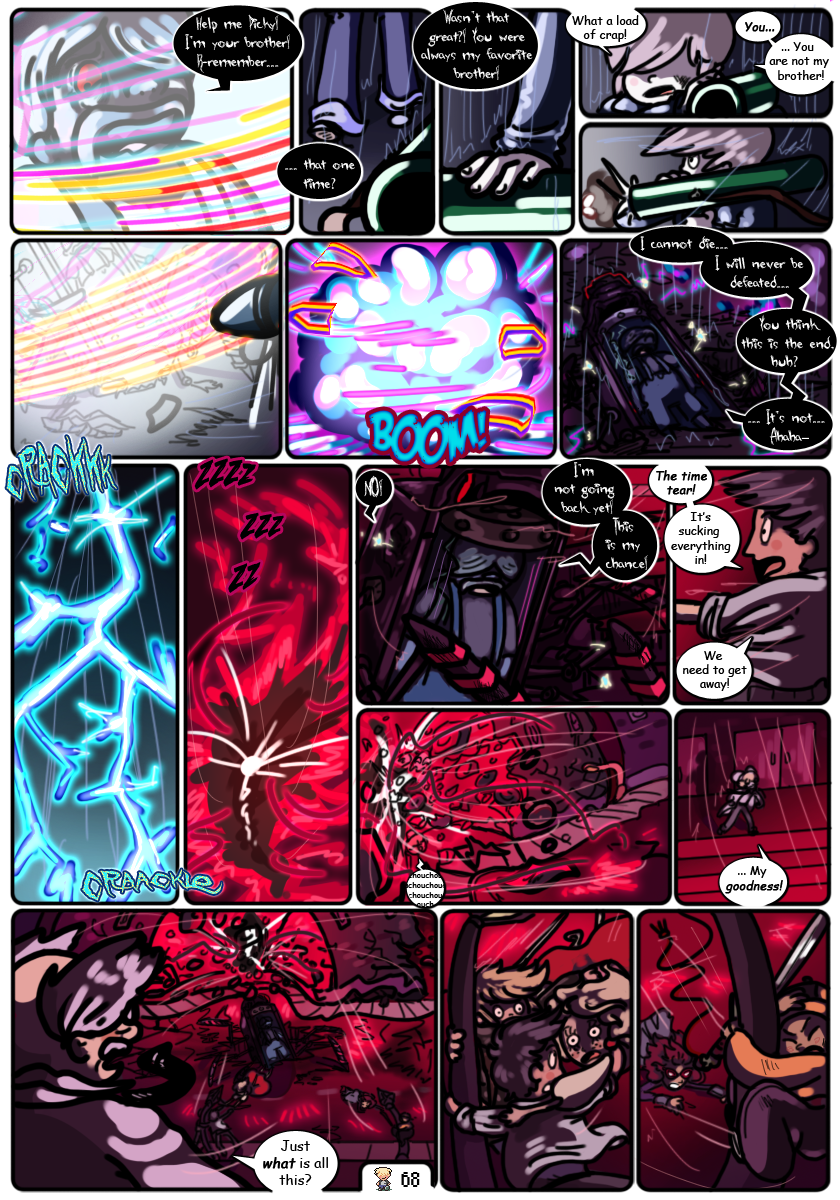 Harmony - #68
Picky makes the final decision to do what he can to keep Porky away from his friends, and his bazooka shot triggers a massive explosion that finally disables Porky's machine. But the Pig King isn't going down without a fight… Although, suddenly, it looks like he doesn't have a choice. With one last era rejecting him, the time tear goes into overdrive, sucking in everything—porkbot heads, a doorknob, and parts of Fiveton. Can the team hold on long enough?