M2: Harmony Pg.73
This image has been resized for your convenience.
Click on it to view the full size version.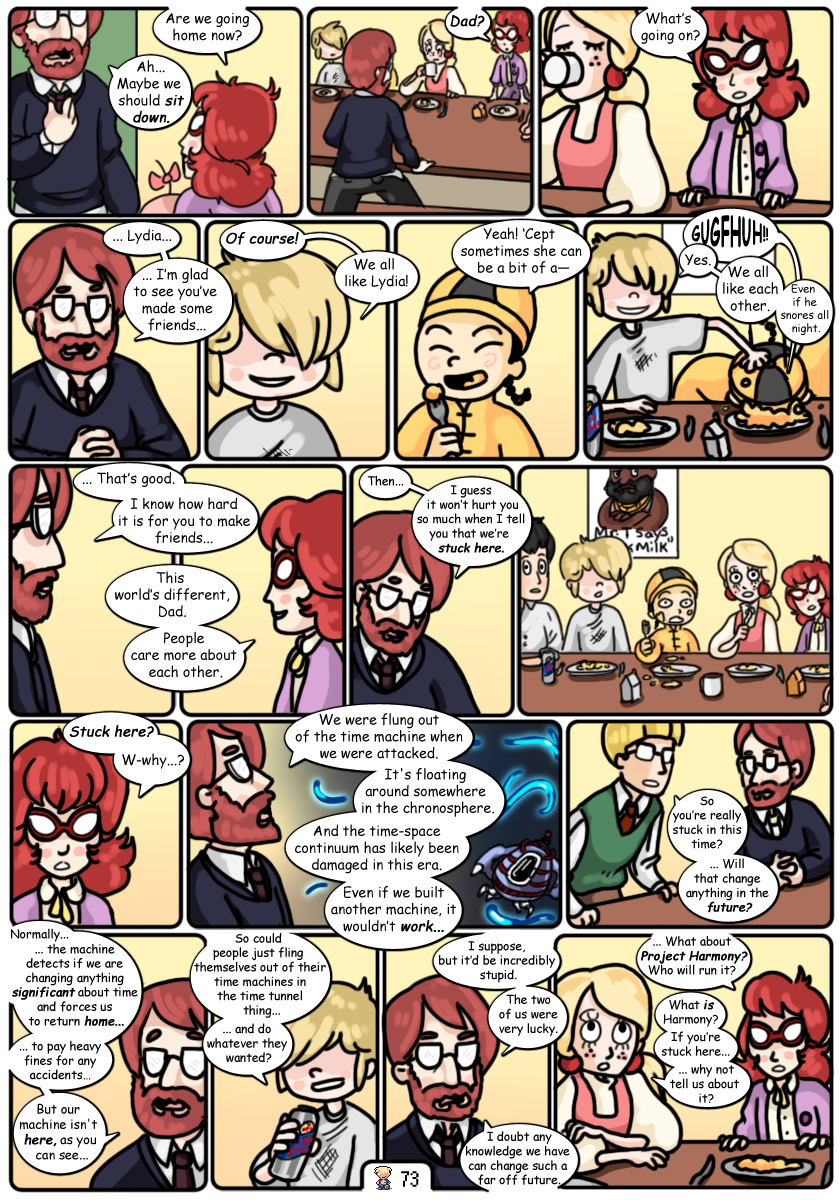 Harmony - #73
Lydia's dad talks about the situation and how it came to be. And for better or worse, it looks like Lydia is staying put. Oh, sure, it's not an exciting nor riveting page, but we just saw like 20 pages of that in a row. Also, this dialogue is important and it's leading up perhaps the most important pages of this entire series… You definitely don't want to miss the next batch, so stay tuned and don't be deterred by old dudes talking about stuff!