Mother 3 MB: Chapter 1-pg 26
This image has been resized for your convenience.
Click on it to view the full size version.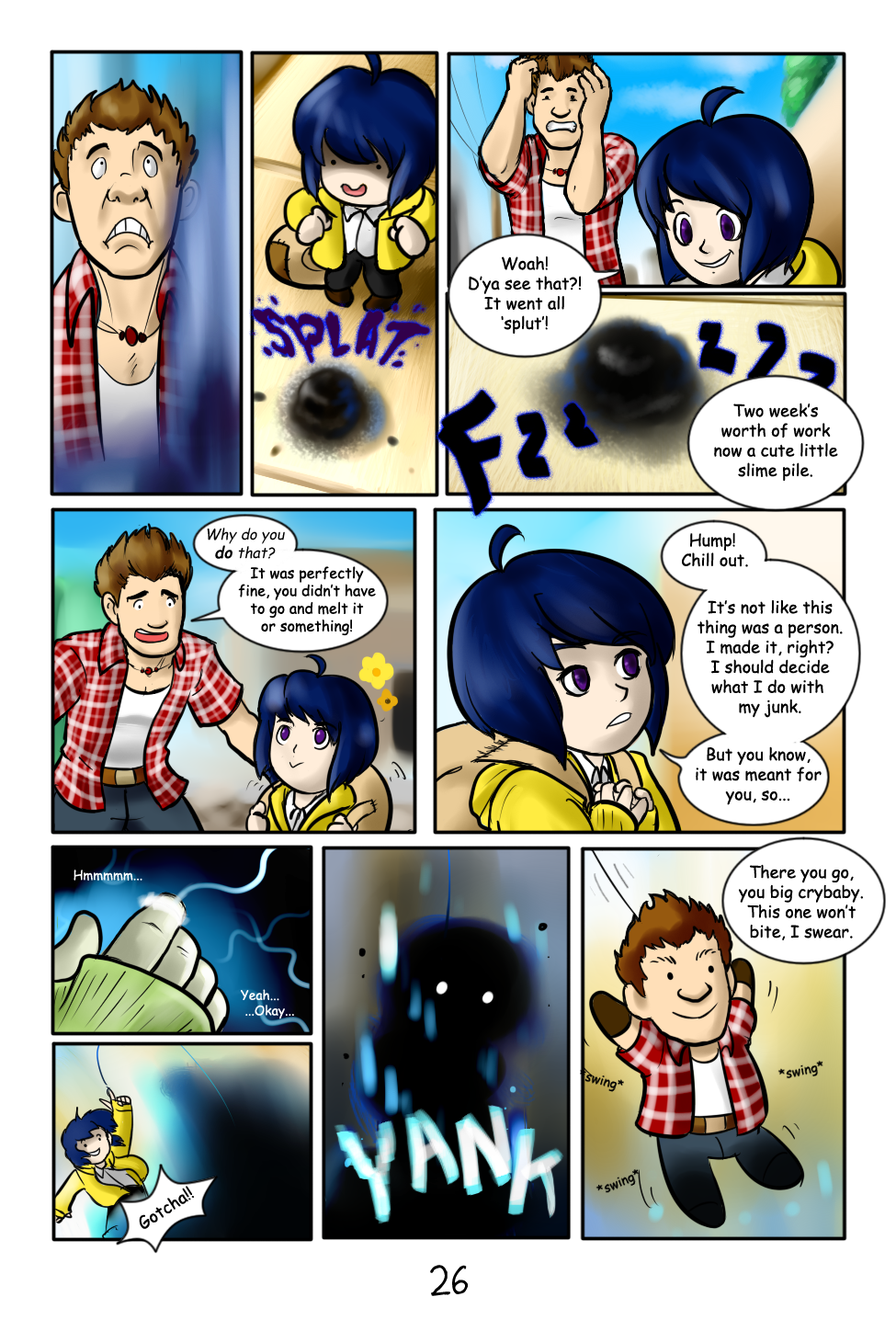 moonbound - #26
Simon displays a rather useful ability between this and the last page; sort-of like a real life "undo/redo" function.
I'd say it's somewhat cold for someone to treat their own art in such a way. At least I watch me own burn slowly.