It's a pumpkin and it's Giygas.
This image has been resized for your convenience.
Click on it to view the full size version.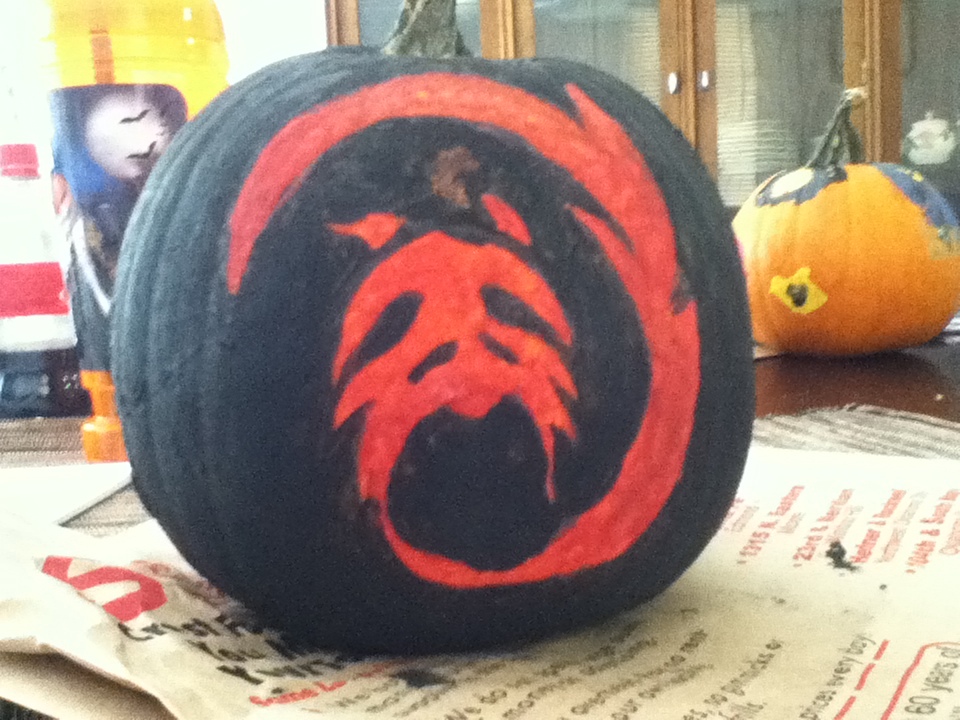 So my sisters were carving pumpkins, but I didn't want to potentially cut my hand off, so I painted instead. True to form, I took the EarthBound approach and painted Giygas on the pumpkin.
By the time this gets approved it'll probably be rotting in the garbage. Pumpkins rot. Fast.