Earthbound Christmas Bulbs
This image has been resized for your convenience.
Click on it to view the full size version.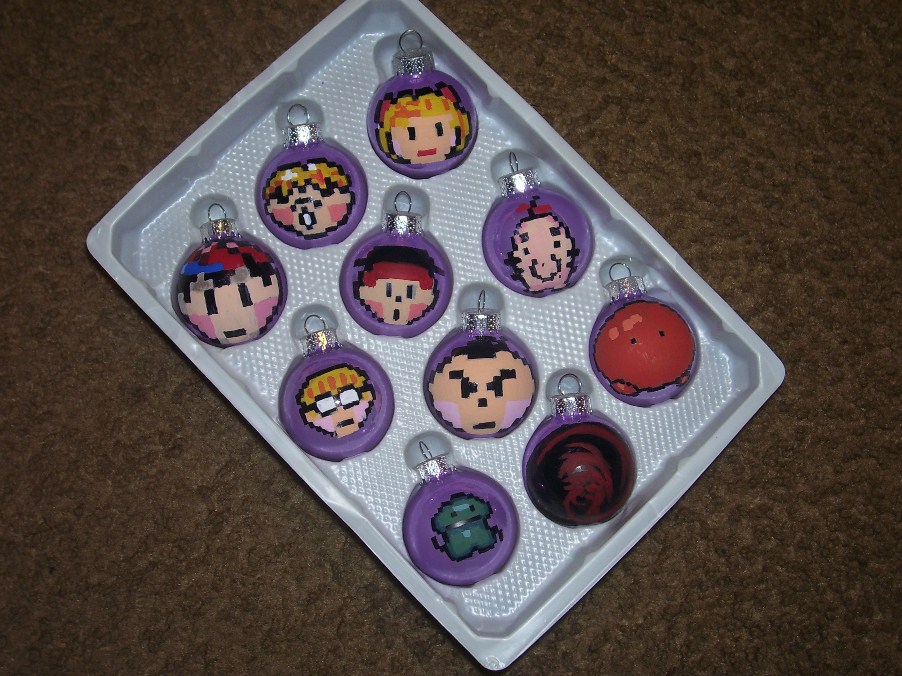 Painted the sprites of the characters onto some ornament I bought with acrylics, with the exception of Giygas, whose sprite was to big to copy pixel by pixel. Half of these I finished last year but it was only now I was able to finish all 10 because I found the time and I finally brought out all my Christmas ornament to decorate the tree and the house.