MOTHER 2+3: The Fall Of The Pig King: Chapter 2: An Eventful Date p.80
This image has been resized for your convenience.
Click on it to view the full size version.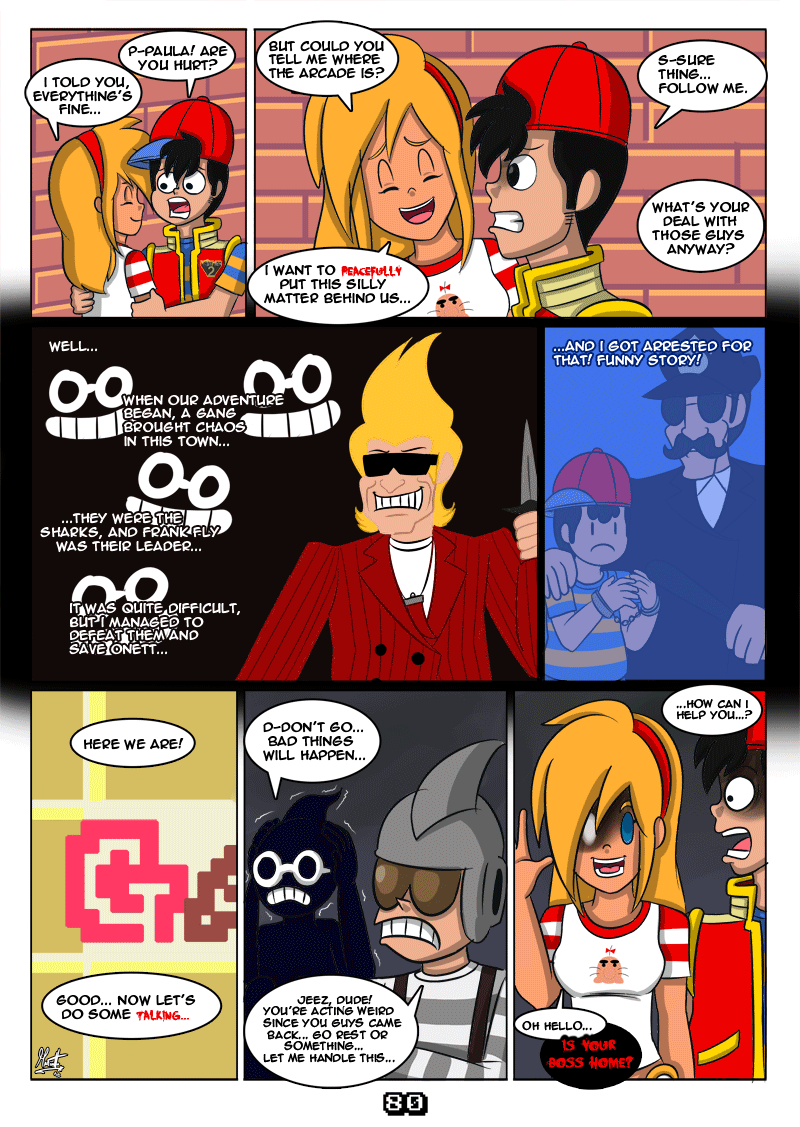 fotpk - #80
WHAT'S THIS?! AN ANIMATED PAGE?! THE PERFECT THING TO TELL YOU ABOUT THE FACT THAT TFOTPK GOES ON HIATUS AGAIN! I have exams to study for. The Hiatus will be until Feb. 15th. Thanks for your patience...
-----------------------------
Oh boy this isn't going to end well...