Mother 3: Symphony: CH1 P7
This image has been resized for your convenience.
Click on it to view the full size version.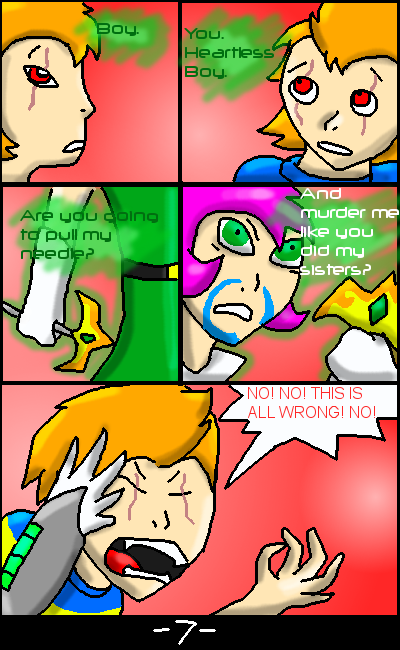 m3symph - #07
A voice calls out in the nightmare. It is an apparition of Ionia, accusing the Masked Man of murdering her Magypsy sisters by pulling their Needles and not passing on a heart.
The Masked Man loses it.