Wounded Mixolydia
This image has been resized for your convenience.
Click on it to view the full size version.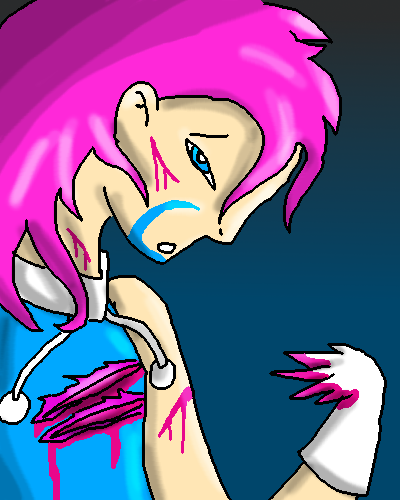 ACTUALLY I'M DRAWING MAGYPSIES AND I CANT STOP. (MISSY IN PARTICULAR.)
Mixolydia has been wounded by something.
Yes, you guys aren't trippin'. That blood is indeed pink. In my fanon, Magypsies have pink blood.