Mother 3: Symphony: Ch1 P9
This image has been resized for your convenience.
Click on it to view the full size version.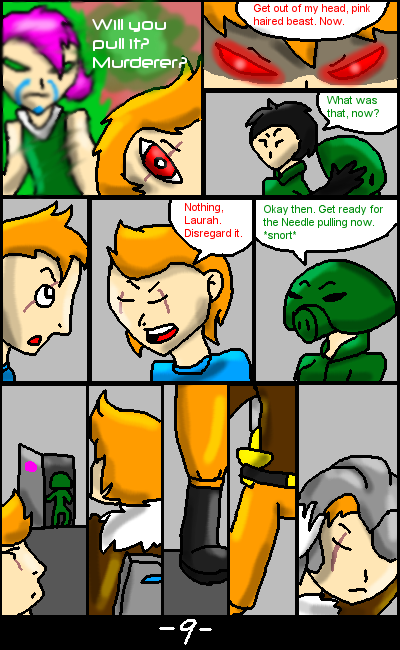 m3symph - #09
A brief delusion of Ionia appears, again accusing the Masked Man of murder. Angered by it, the Masked Man growls at the Magypsy to get out of his head; Laurah hears this and is confused. The Masked Man simply tells her to disregard what he said, and gets ready to go.
Oh, doodie. I forgot Masked Man's scars in Panel 2.