Mother 3: Symphony: Ch1 P10
This image has been resized for your convenience.
Click on it to view the full size version.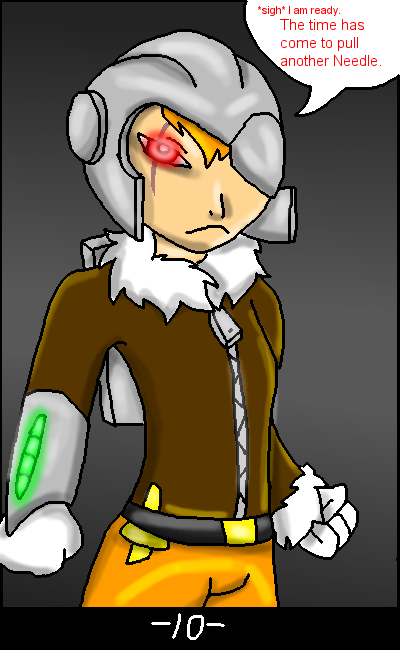 m3symph - #10
Suited up for Pigmask Army-commanding, the Masked Man has barely any trace of who he once was left in his appearance, save for a few locks of carrot-colored hair poking out from under his metal helmet.
Oh yes, the classic one-panel page. Usually signifies something epic happening... or about to happen.
And yay, tenth page! Time to celebrate double-digit page numbers... by making more pages! * Merkie gets back to drawing... *