Mother 3: Symphony: Ch1 P15
This image has been resized for your convenience.
Click on it to view the full size version.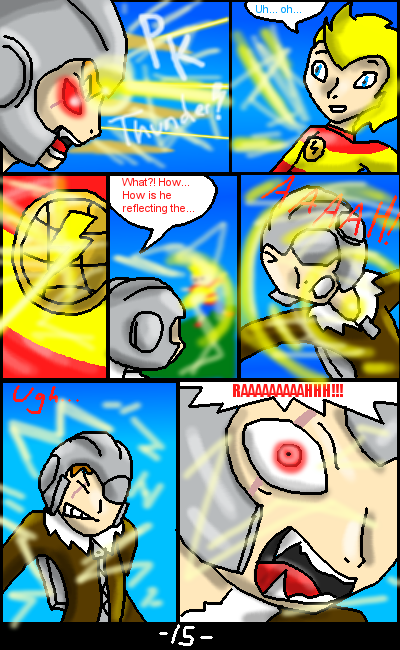 m3symph - #15
The Masked Man makes his move, throwing out PK Thunder. But, the boy's golden badge reflects it back, hitting the Masked Man with his own attack, and fueling his rage.
Gosh, drawing Masked Man rage faces is so much fun... ♥